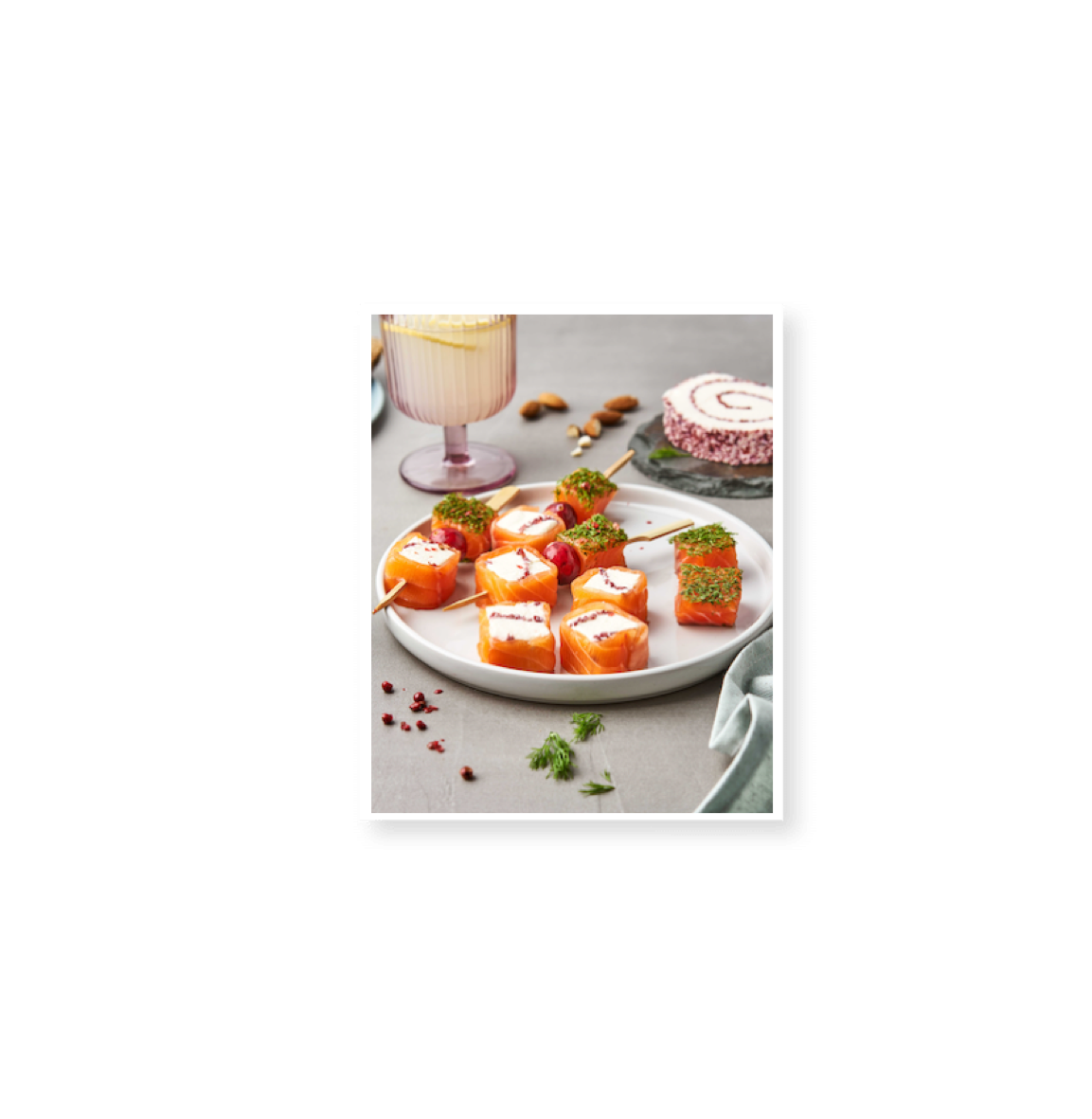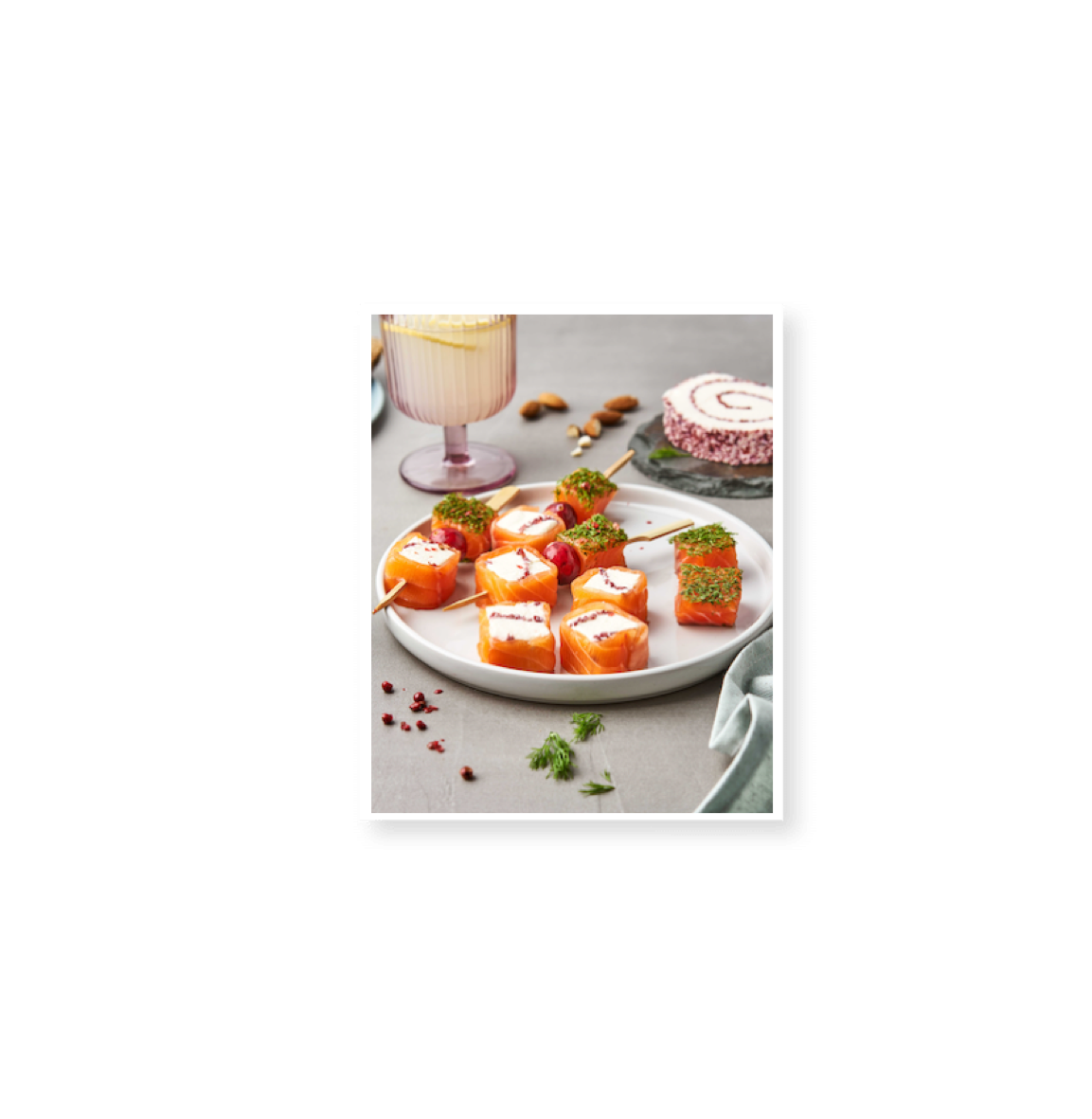 Salmon and cranberry Roulé bites
Salmon and cranberry Roulé bites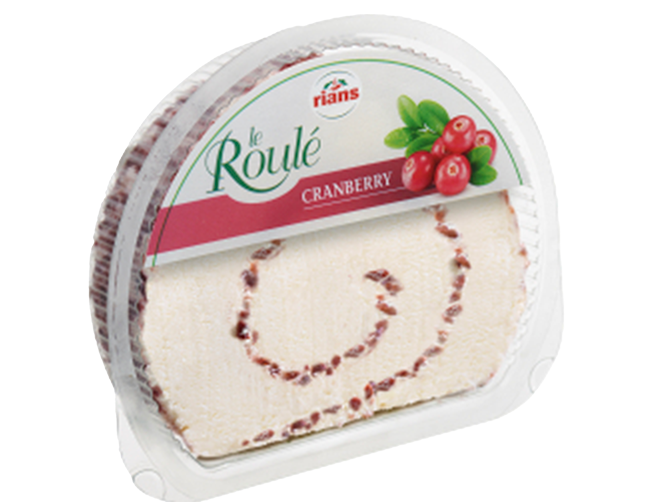 Ingredients

125g of Rians cranberry Roulé

1 salmon fillet

6 fresh (or dried) cranberries

2 slices of smoked salmon

Coarse gray salt

10 g of brown sugar dill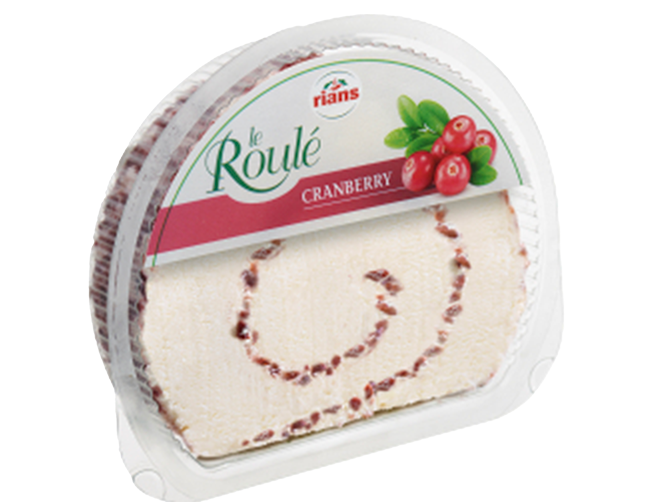 Preparation steps
Mix the coarse salt, sugar and dill, cover the salmon fillet with the mixture.

Leave to rest for 2 hours in the refrigerator and then rinse with cold water for 5 mintures. Carve the salmon fillet into 6 larges cubes measuring 3 centimetres wide and roll them in a slice of smoked salmon.

Create the kebabs by alternating a cube of salmon covered with dill, a cranberry and a cube of Rians Roulé with salmon.