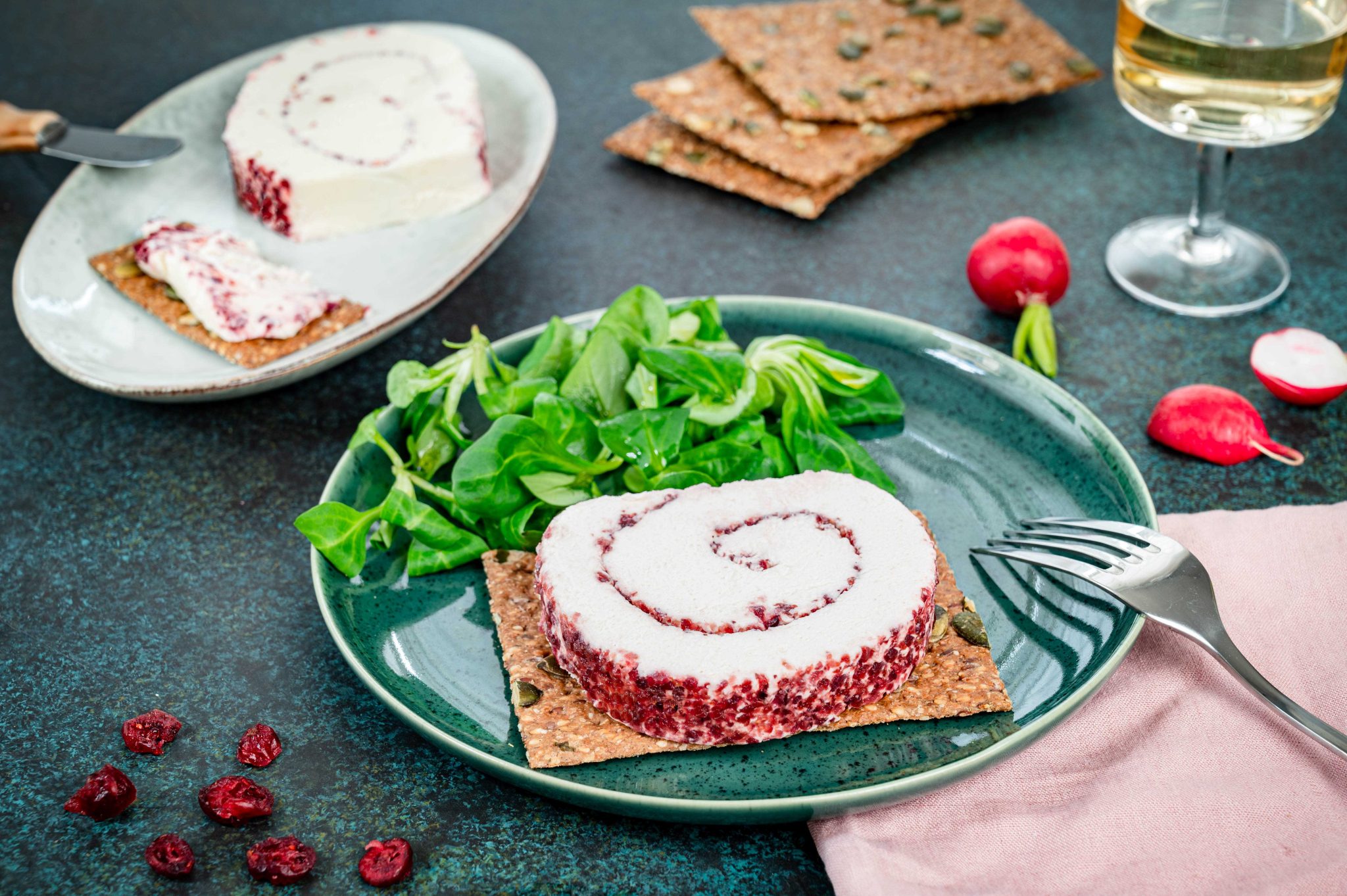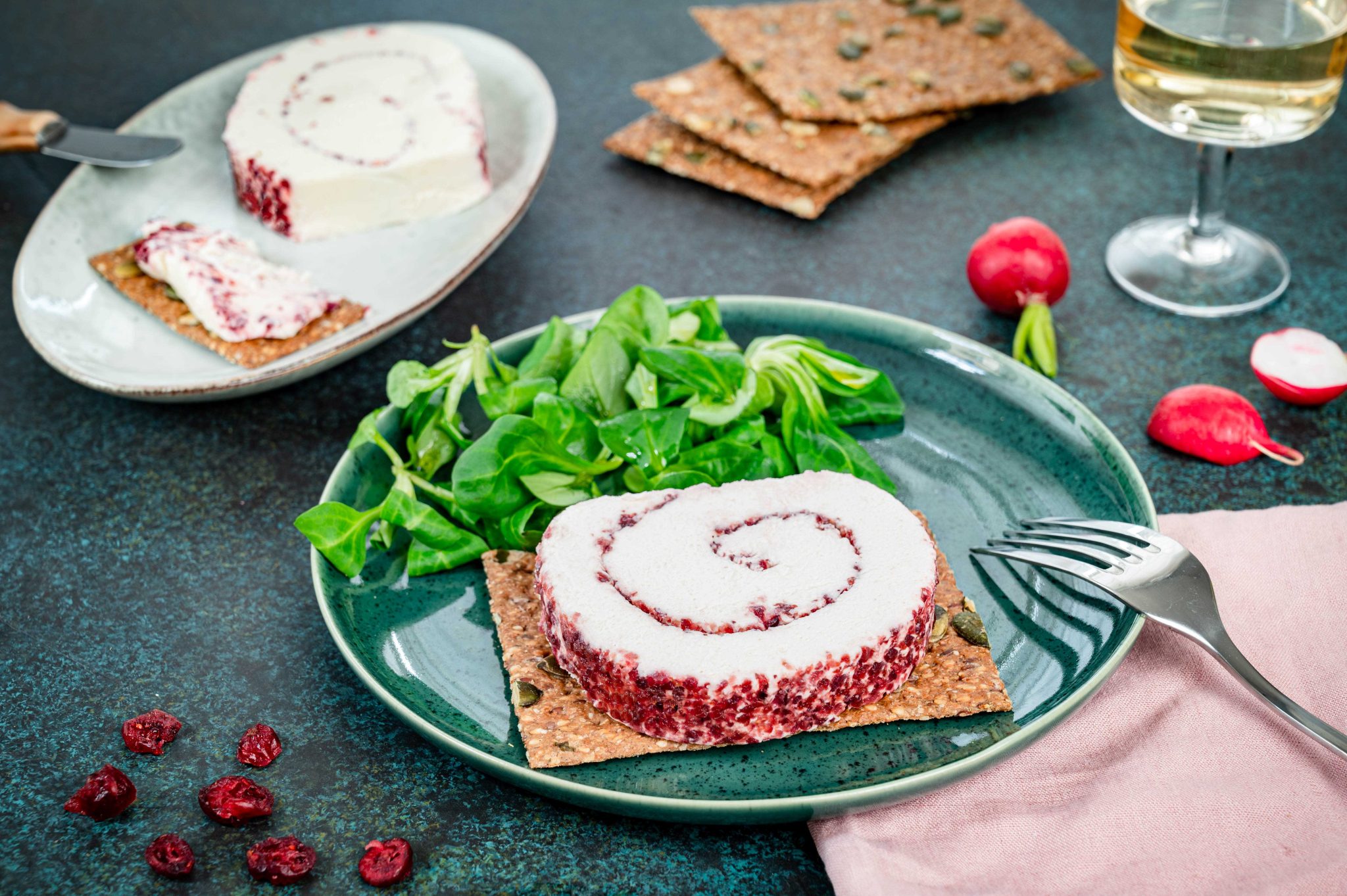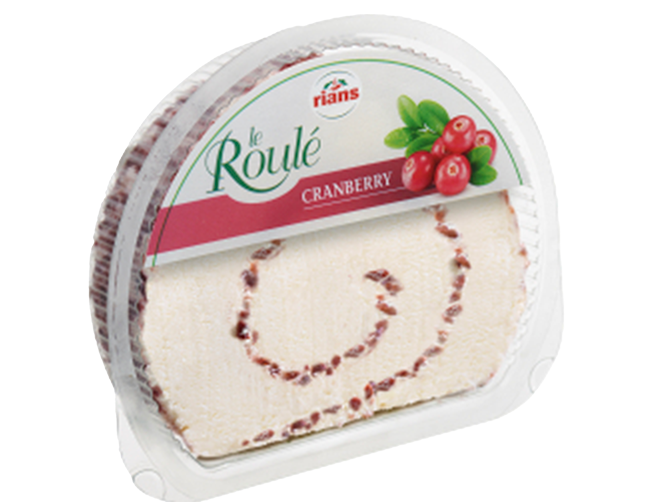 The Cranberry Roulé, slice format
The Rians Roulé is a log of fresh cow milk cheese, that is hand rolled to create its wonderfully typical swirl. The Roulé cheese is available in several varieties, the cranberry version is perfect for enjoying on fresh bread, on a cheese board or as an appetizer.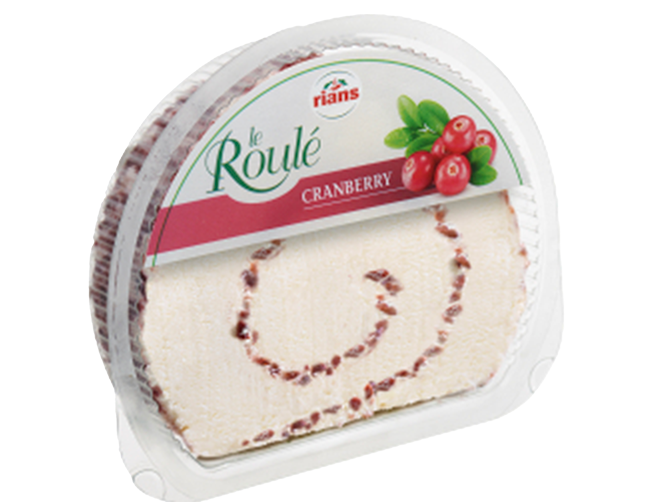 Ingredients
Pasteurised Milk and Cream, Cranberry Pieces (Sugar, Cranberries (30%), Dextrose, Sunflower Oil, Preservative: Sorbic Acid) (13.4%), Sugar, Starch, Citrus Fibre, Cranberry Concentrate (0.24%), Lactose, Preservative: Sorbic Acid, Acidifying Agent: Citric Acid, Ferments, Rosemary Extract.
Nutritional values (per 100g)
• Energy:
1,220kJ / 294 kcal
• Fat:
23g (of which Saturated Fatty Acids: 16g)
• Carbohydrate:
16g (of which Sugar: 15g)