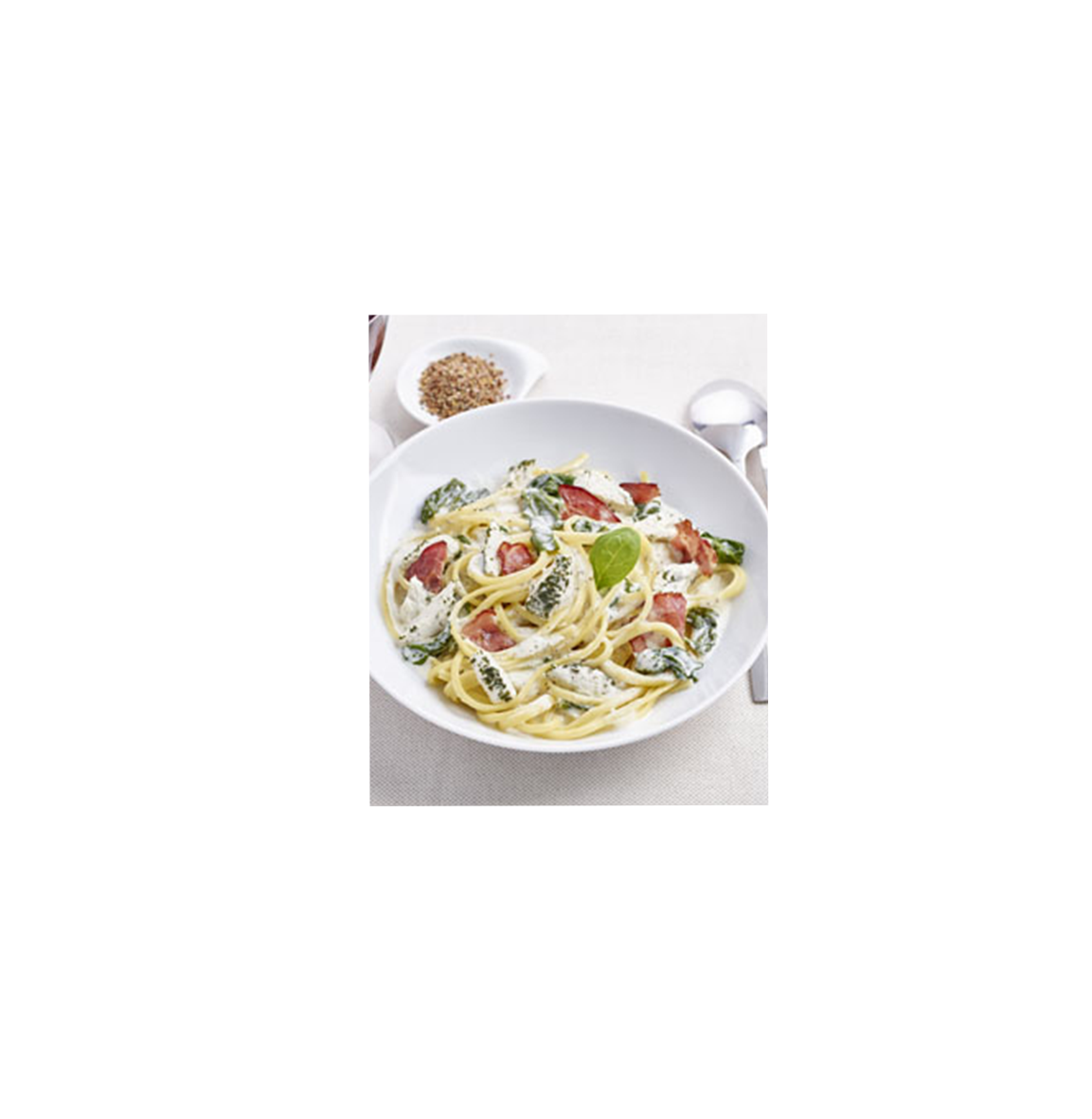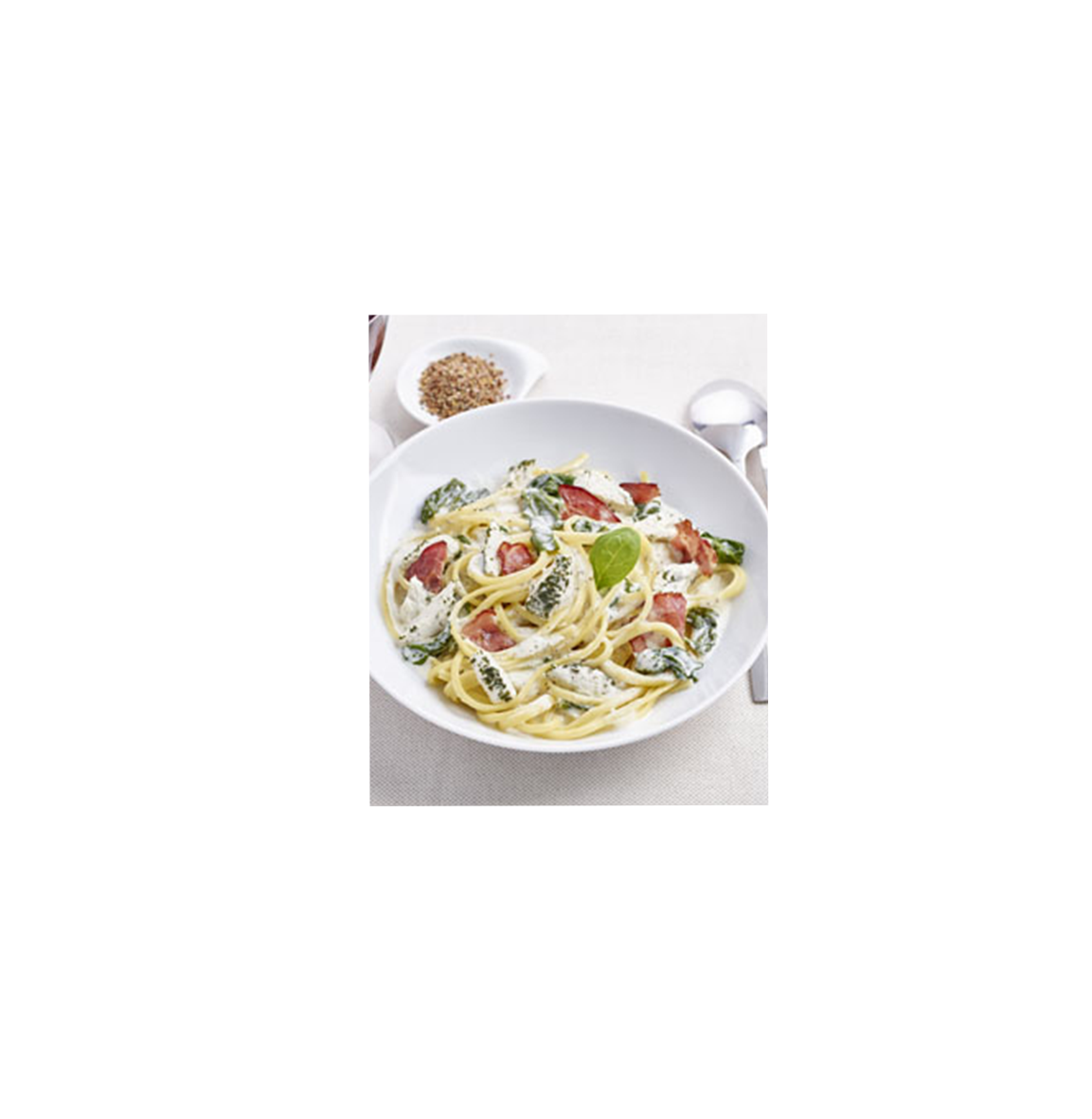 LINGUINE WITH LE ROULÉ CHEESE, CRISPY BACON AND SPINACH
LINGUINE WITH LE ROULÉ CHEESE, CRISPY BACON AND SPINACH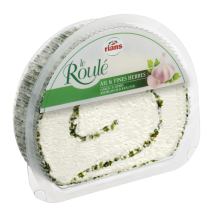 Ingredients

8 thin slices bacon

30cl crème fraîche

2 slices Le Roulé cheese

1 teaspoon organic lemon zest

400g fresh spinach

400g linguine

Salt

Ground four peppercorn blend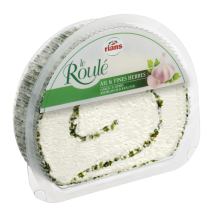 Preparation steps
Fry the bacon slices in a pan, turning them regularly.

In a saucepan, warm the cream with a slice of Le Roulé cheese chopped into pieces and 1 teaspoon of lemon zest. Season with the peppercorn blend and cook on a low heat for 10 min. stirring occasionally. Add 400g of spinach, stalks removed, and cook for a further 5 min. 3. Add the linguine, already cooked in salted boiling water.

Cook the linguine in its sauce on a high heat for 2 min.Serve the linguine, adding the fried bacon broken into small pieces and pieces of Le Roulé chopped into cubes.