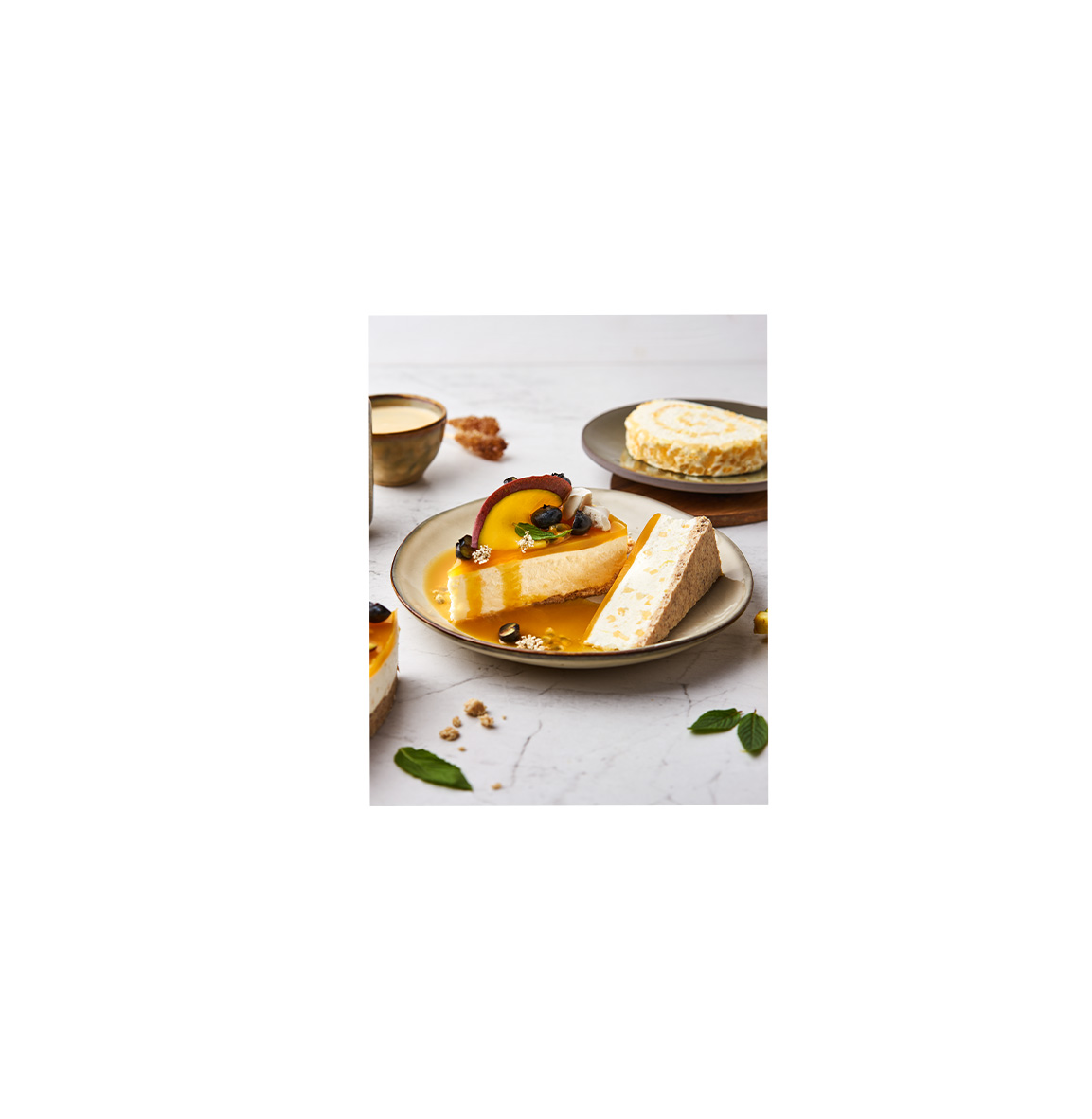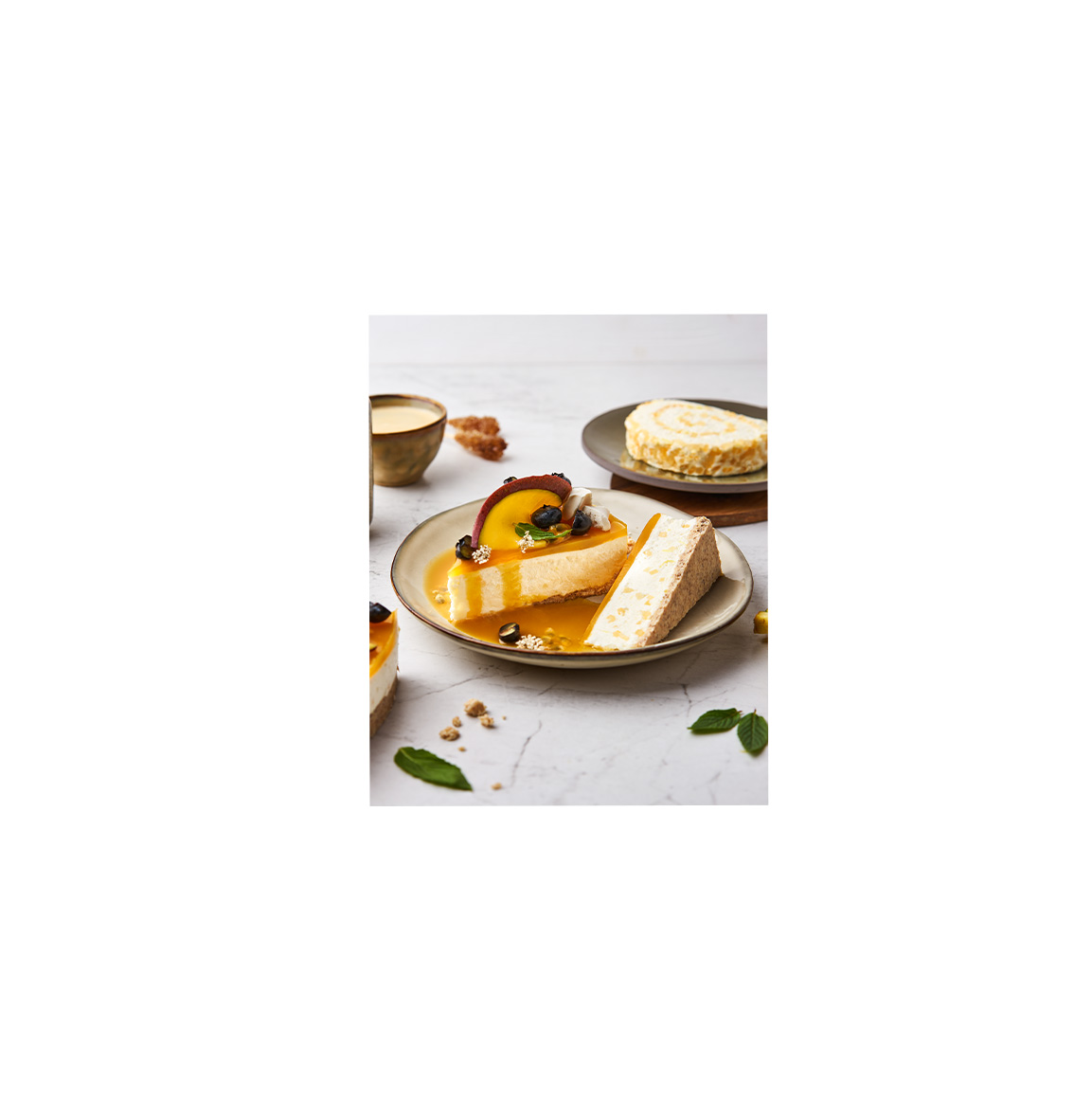 Pineapple Roulé Cheesecake
Pineapple Roulé Cheesecake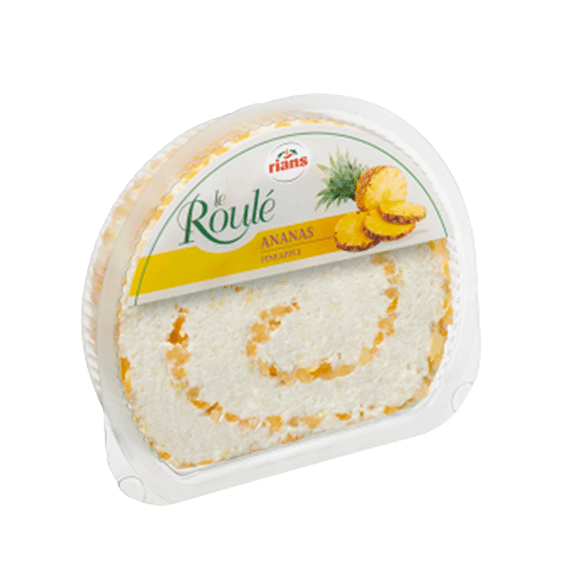 Ingredients

250g Pineapple Roulé

100g Milk Chocolate

200g of grated coconut

100ml of exotic coulis

3g agar agar

250g of whipping cream

Exotic fruits for decoration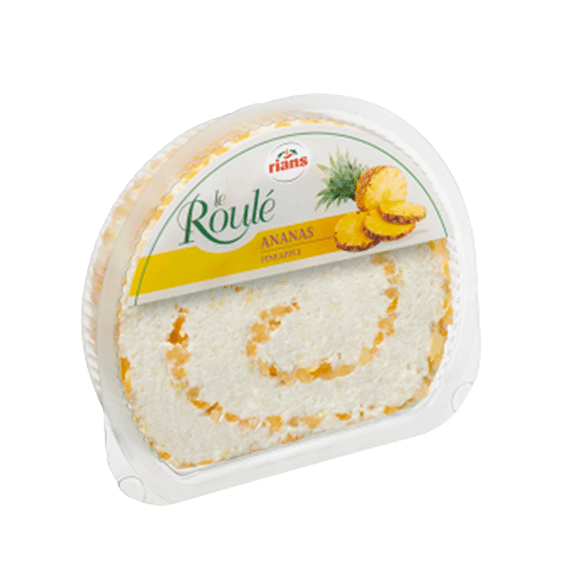 Preparation steps
In a pan, roast the coconut and stirring regularly until you obtain a caramel-colored powder.

Then add the crushed white chocolate off the heat and mix well until you obtain a paste. Spread the shredded coconut and chocolate mixture in the bottom of a springform cake tin. At the same time, whip the cream and add it to the pineapple Roulé. The mixture should be firm and fluffy.

Place the mixture in the springform cake tin and let it set in the freezer.

Once the cheesecake is frozen, bring the exotic coulis to a boil and add the agar agar. Boil for 2 minutes and pour over the cheesecake.

Decorate with exotic fruits and some blueberries.