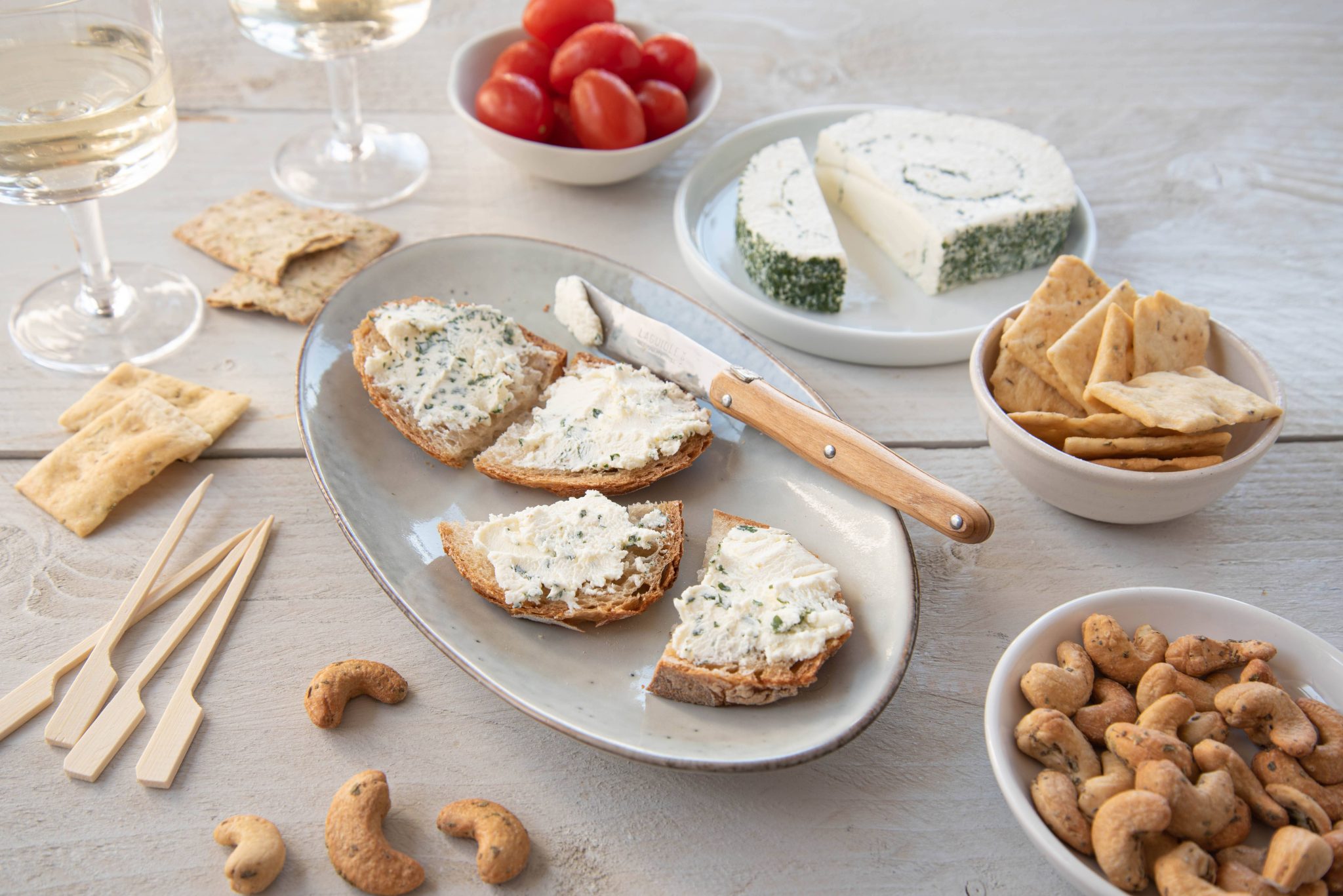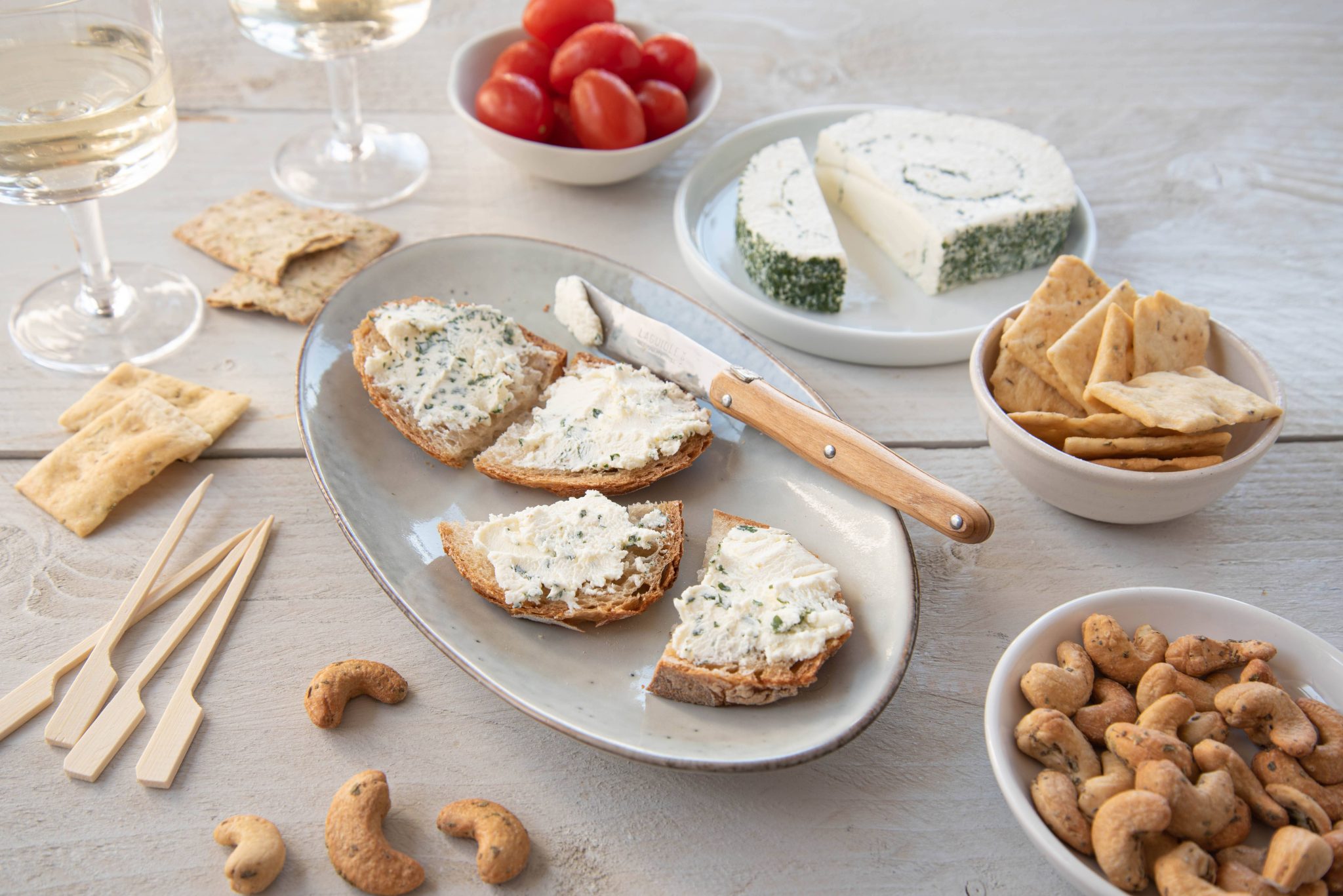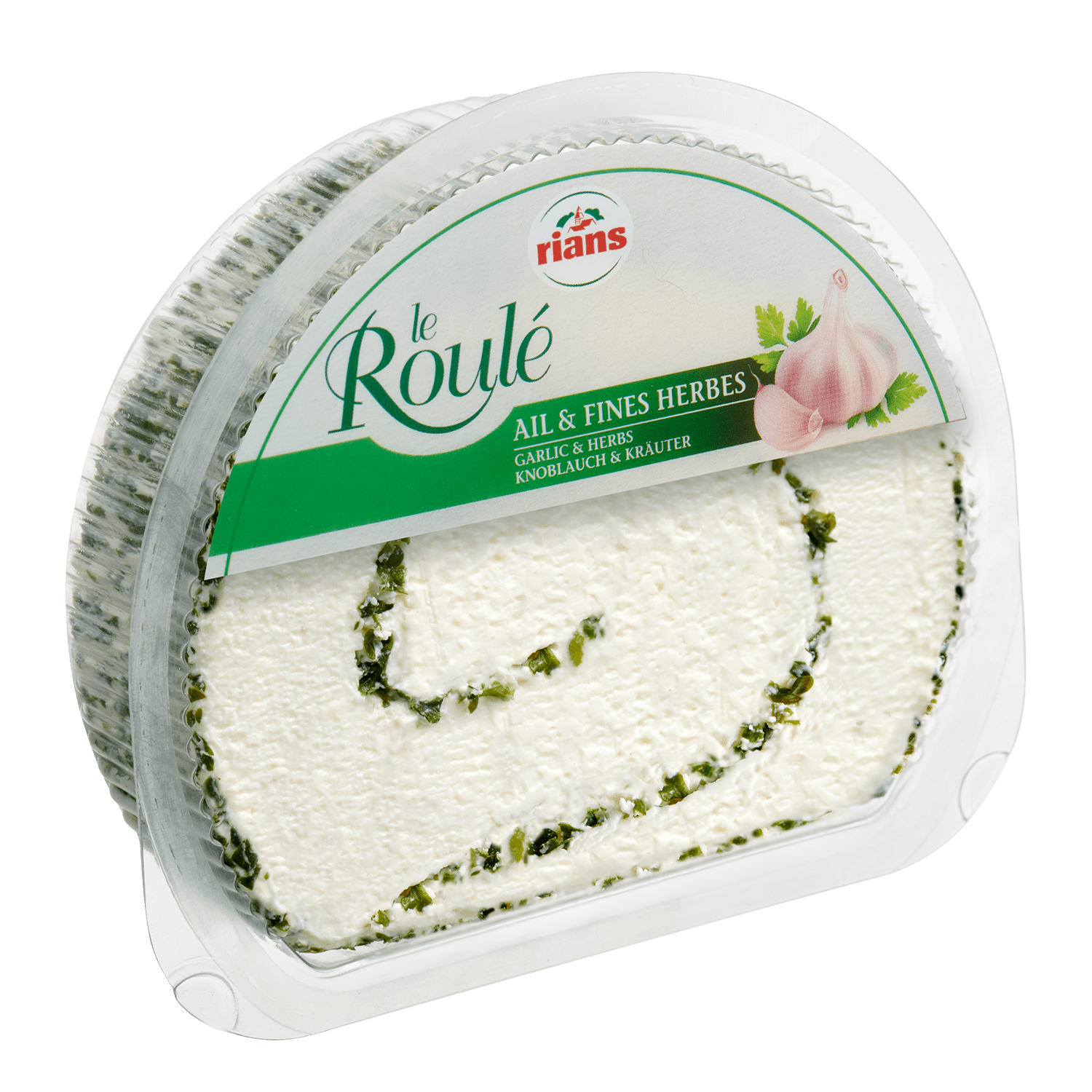 The Garlic and herbs Roulé, slice format
The freshness of the garlic and herb Roulé cow cheese. The secret of its recipe ? The Roulé cheese is made from our traditional white cheeses, it is then seasoned with a touch of garlic and herbs, and rolled up like a log. It is then sliced, a fresh cheese to enjoy with (or whithout) a bite of bread.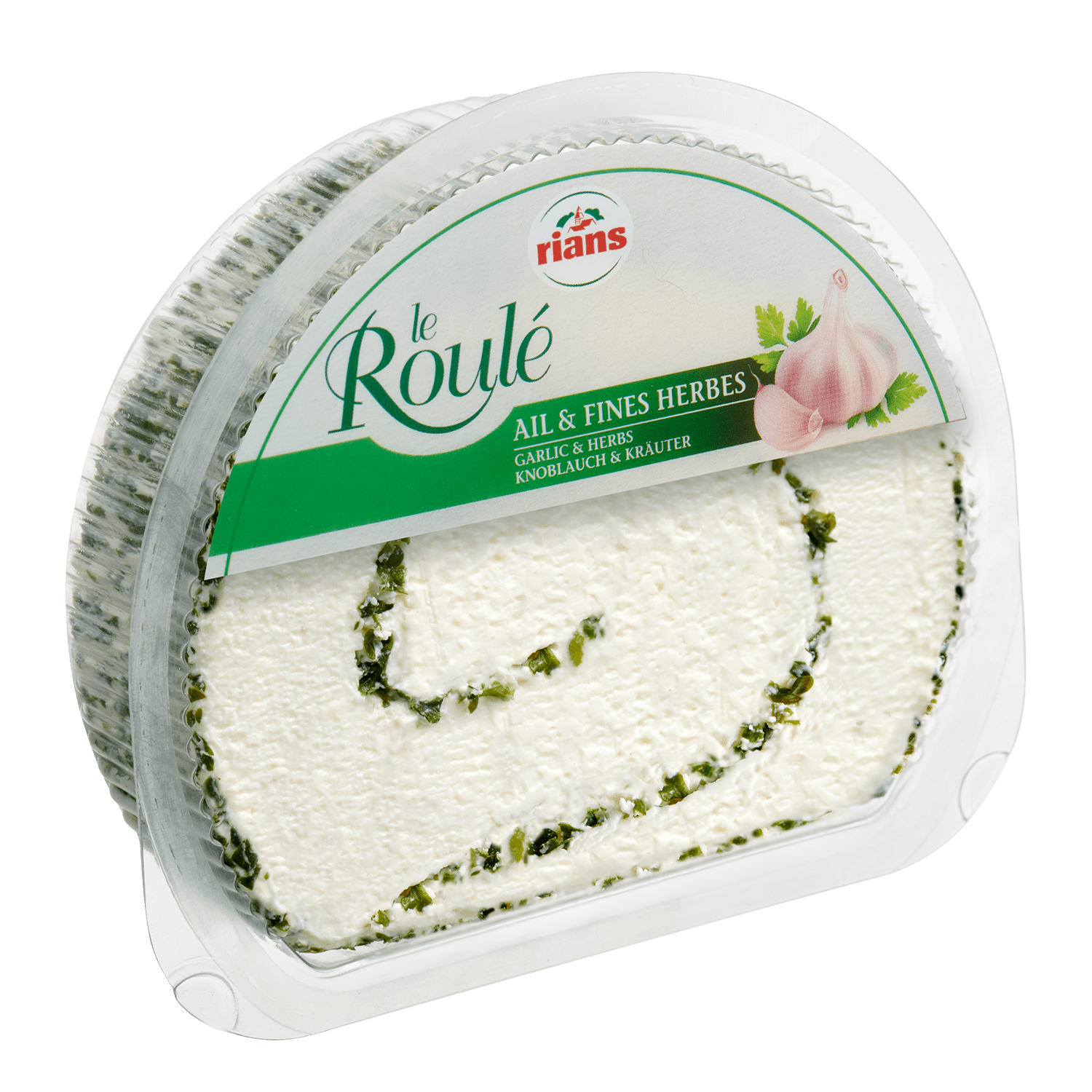 Ingredients
Pasteurised Milk and Cream, Salt, Starch, Garlic (0.7%), Herbs (0.4%), Preservative: Sorbic Acid, ferments, natural garlic flavour. Allergens are indicated in bold.
Nutritional values (per 100g)
• Energy:
1,220kJ / 294 kcal
• Fat:
23g (of which Saturated Fatty Acids: 16g)
• Carbohydrate:
16g (of which Sugar: 15g)