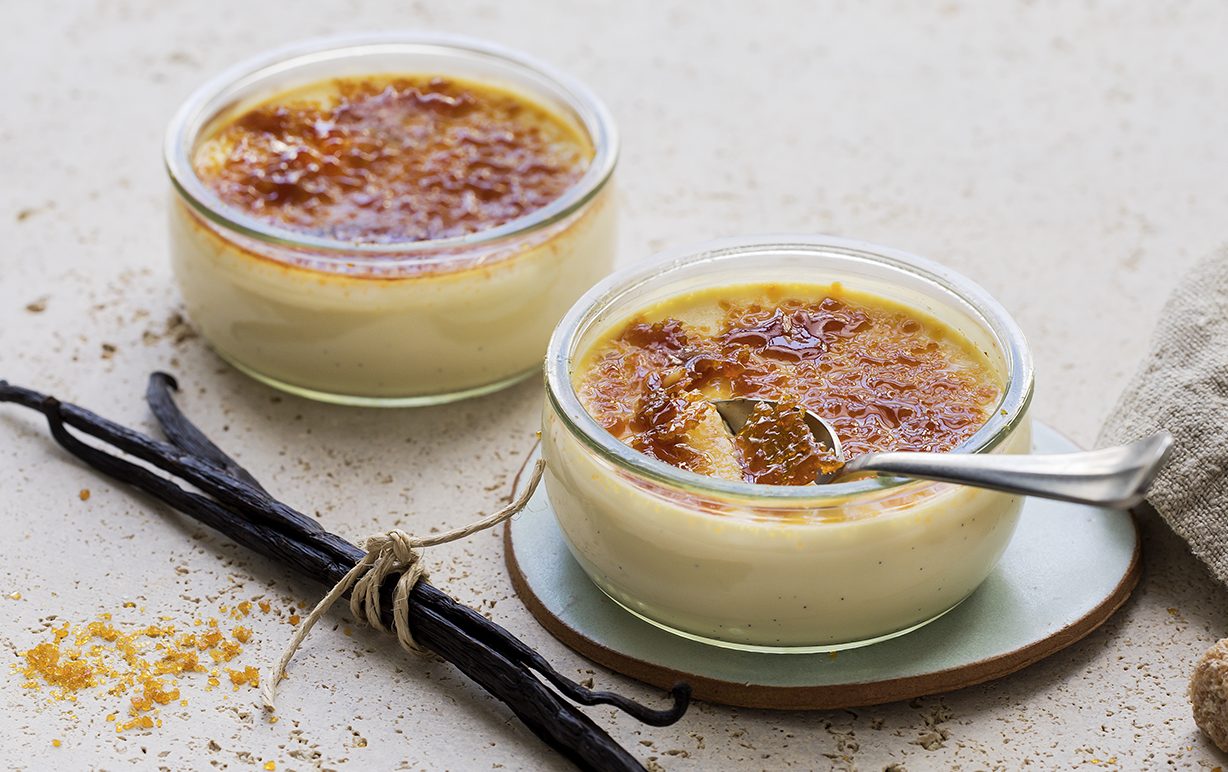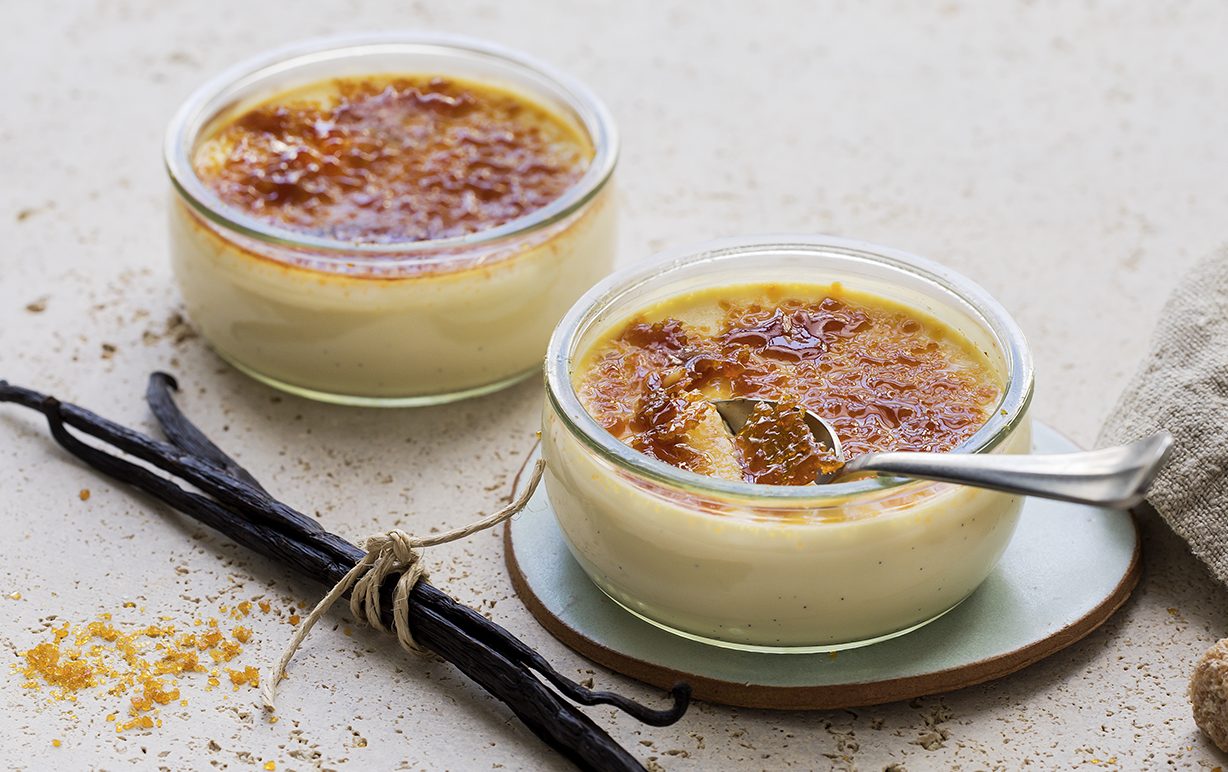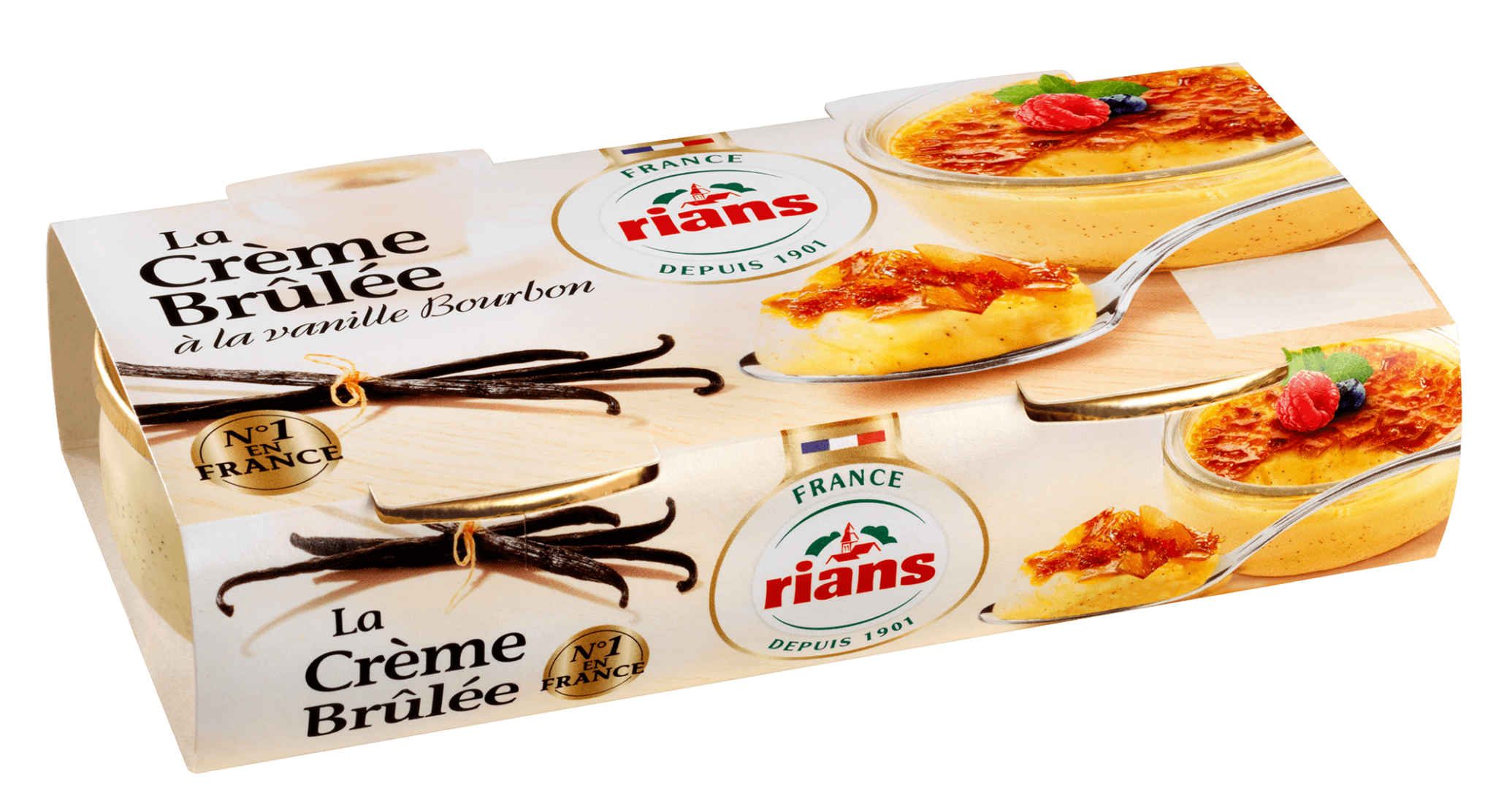 The Crème Brûlée with Bourbon vanilla
Crème Brûlée is one of the most iconic French desserts. Rians took inspiration from the great chefs and sourced simple, excellent ingredients to create a sophisticated dessert at restaurant standards. The secret to this delicious dessert with its exquisite texture is the fusion of smooth cream and crisp caramel. A sensational combination!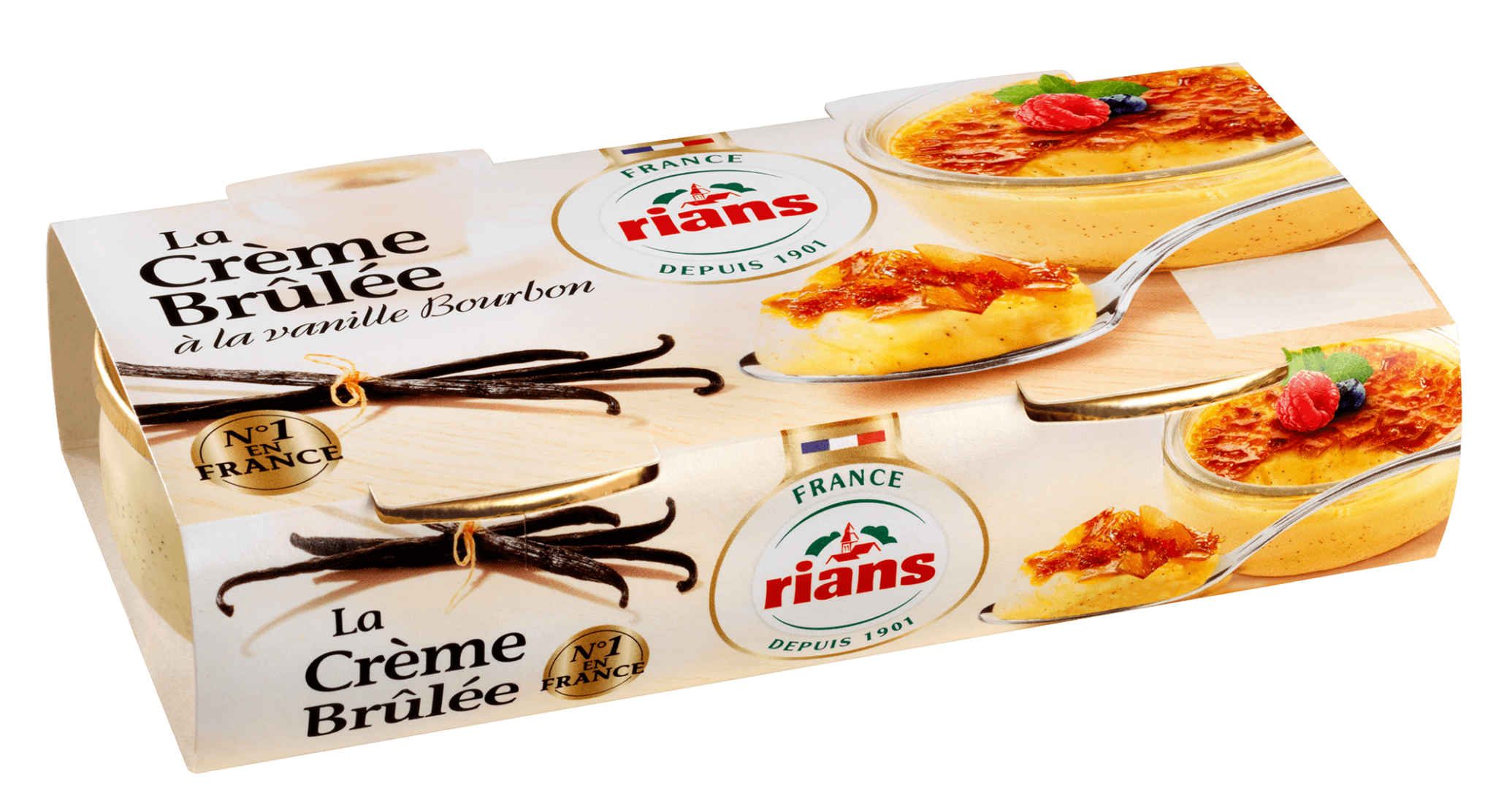 Ingredients
Cream: Cream (51%), Skimmed Milk, Eggs (13%), Sugar, Egg* Yolks, Natural Bourbon Vanilla Flavouring (0.5%), Extracted Vanilla Seeds. TOPPING: Caramel Shards (Glucose Syrup, Sugar) Allergens are indicated in bold.
Nutritional values (per 100g)
• Energy:
1020kJ (245 kcal)
• Fat:
17g (of which Saturated Fatty Acids 10g)
• Carbohydrate:
18g (of which Sugar 17g)