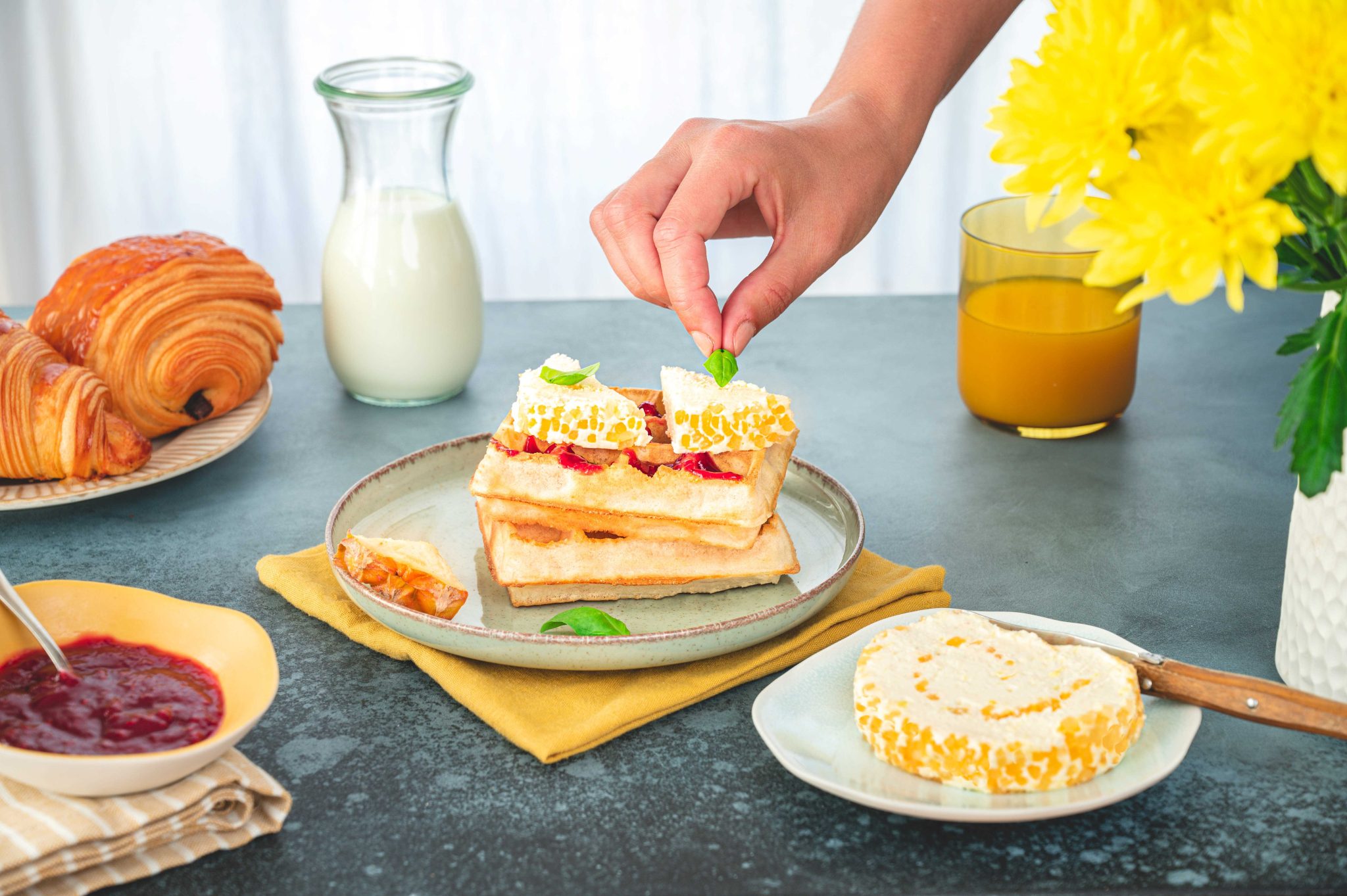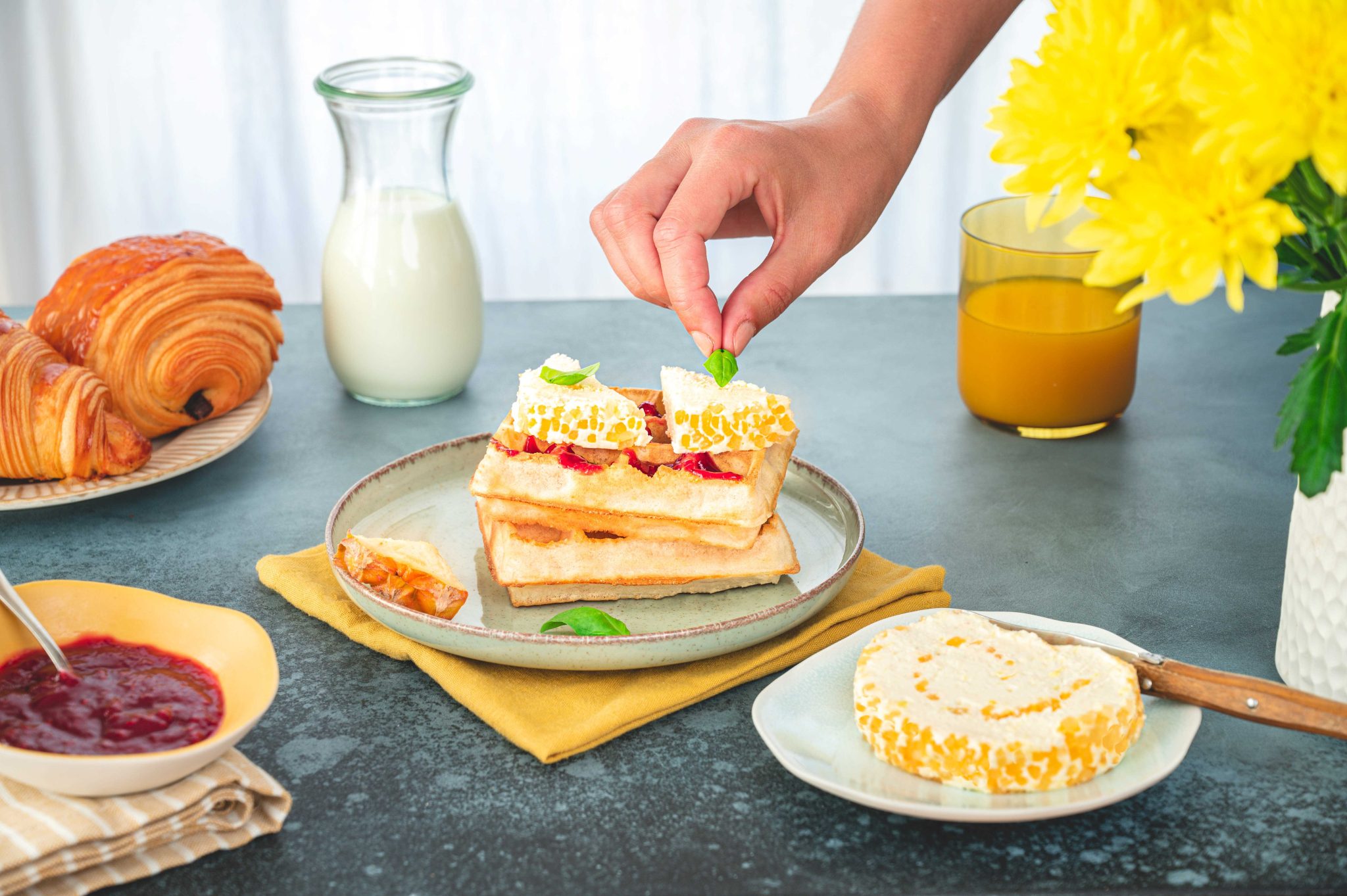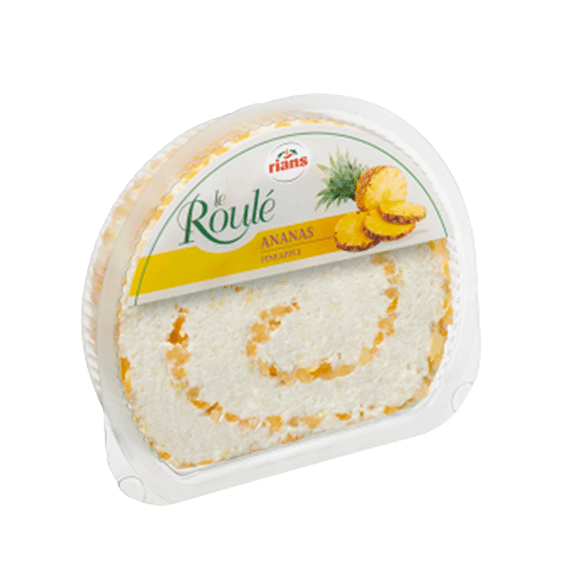 The pineapple Roulé, slice format
The Rians Roulé is a log of fresh cow milk cheese, that is hand rolled to create its wonderfully typical swirl. Pineapple is a deliciously fragrant fruit and when combined with fresh cheese, the flavour is taken to a whole new level! Pieces of pineapple provide delightful bite while the creamy taste of cheese melts in the mouth. The fresh taste of Le Roulé Pineapple makes it a perfect alternative to cottage cheese and even jam at breakfast time.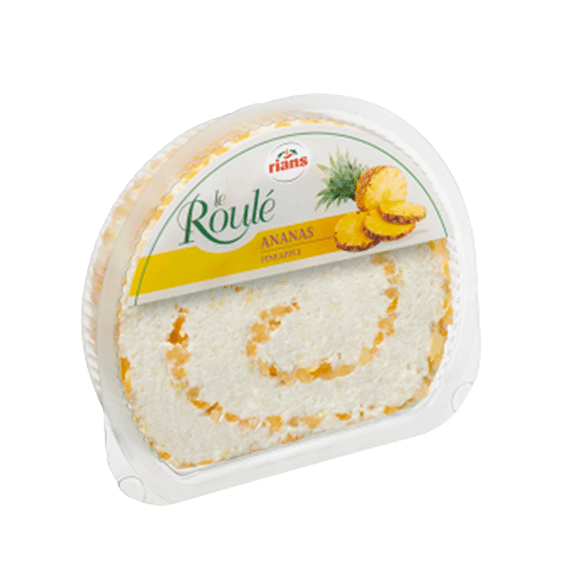 Ingredients
Pasteurized milk* and cream*, sugar, milk proteins, dehydrated pineapple and mango granules (2.45% pineapple, 1.05% mango), starch, natural flavouring, preservative: sorbic acid, lactic ferments. *Origin: France.
Nutritional values (per 100g)
• Energy:
1,269kJ / 305 kcal
• Fat:
23g (of which Saturated Fatty Acids: 16g)
• Carbohydrate:
19g (of which Sugar: 17g)