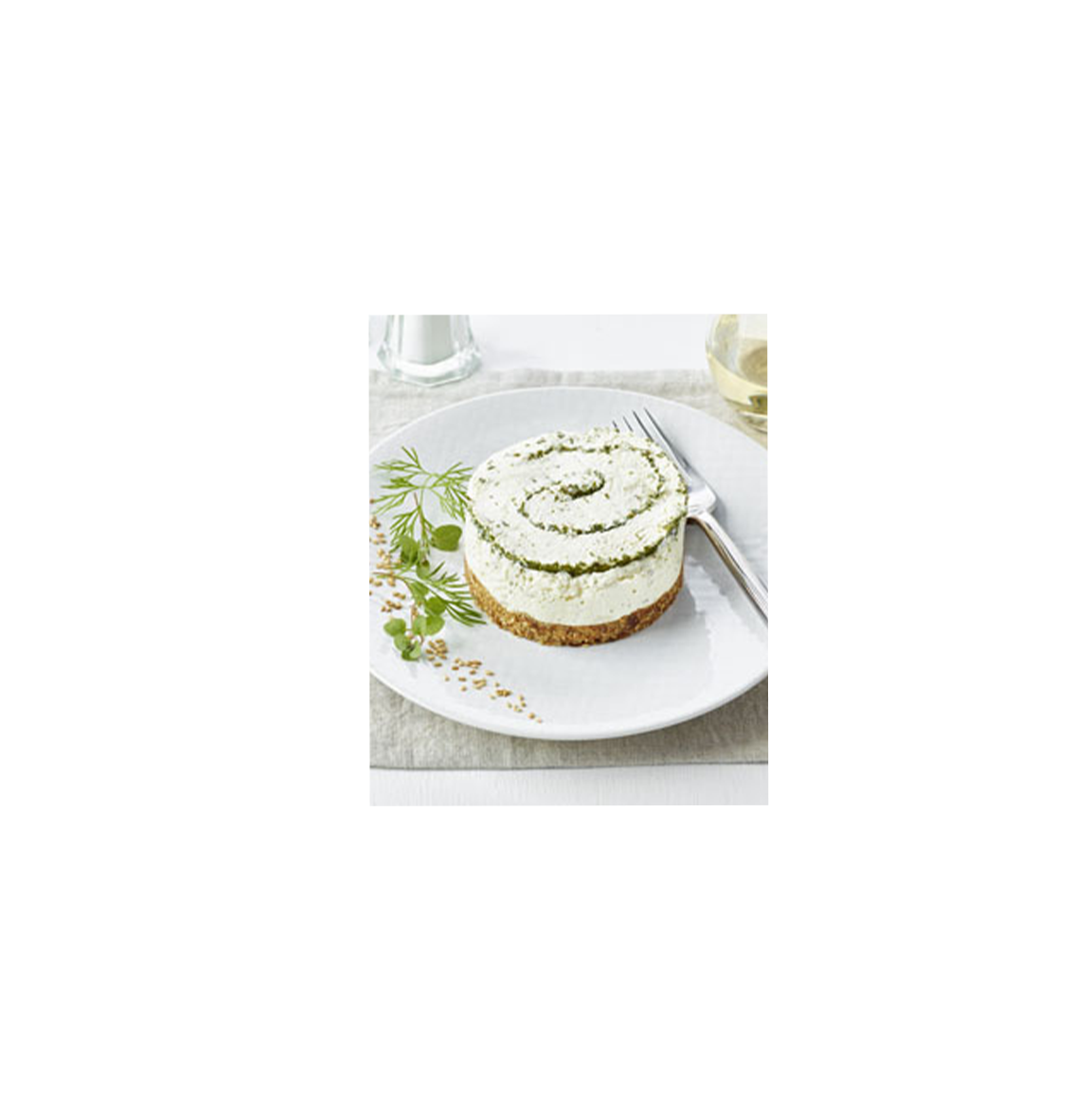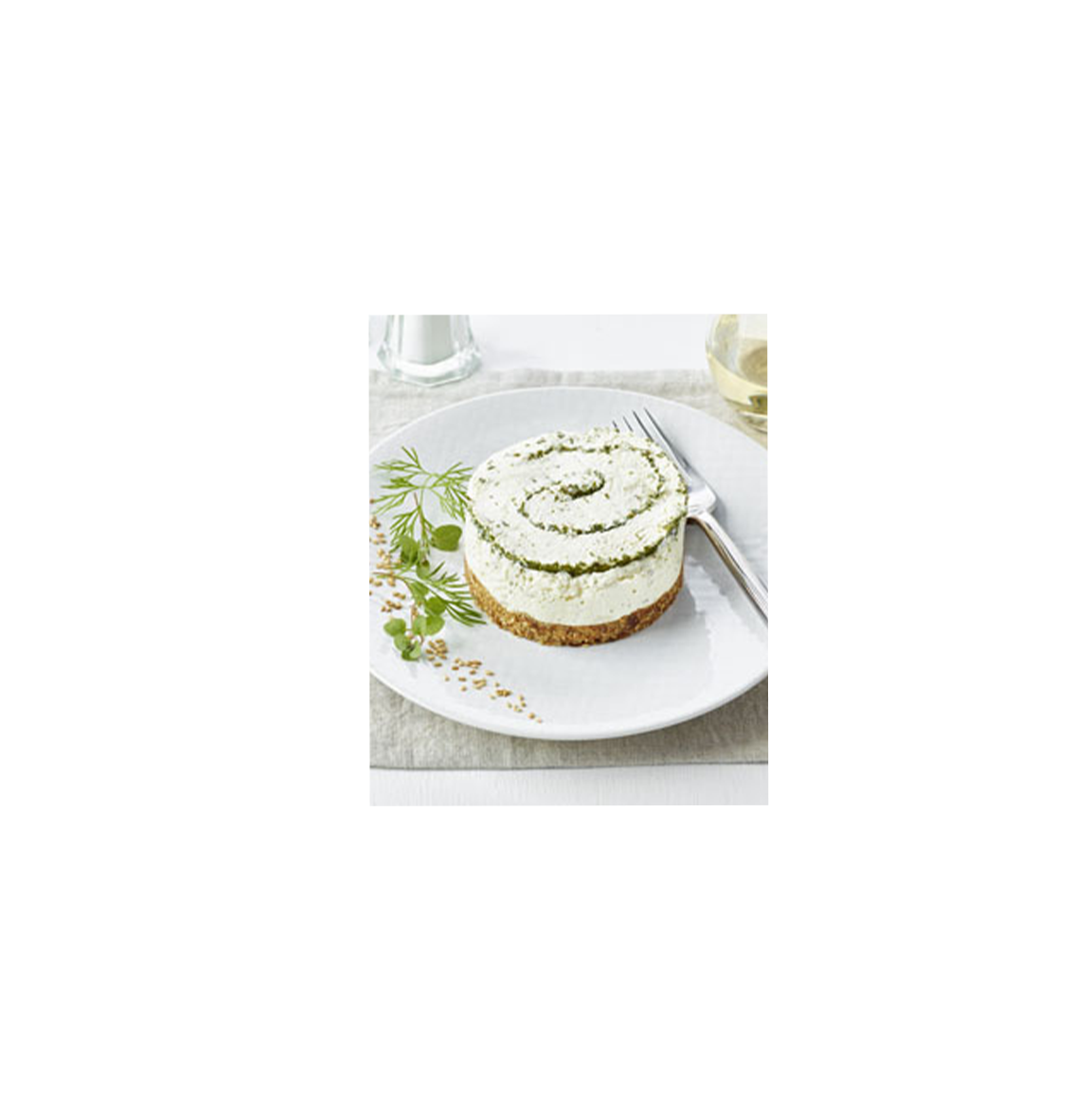 SAVOURY ROULÉ CHEESECAKES
SAVOURY ROULÉ CHEESECAKES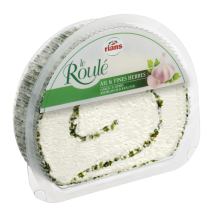 Ingredients

130g dried figs

70g blanched hazelnuts

40g toasted sesame seeds + more seeds for garnish

60g blanched almonds

4 gelatin sheets (2g each)

20cl single cream

2 slices Le Roulé cheese

2 egg whites

Fresh dill and oregano for garnish

Salt

Black pepper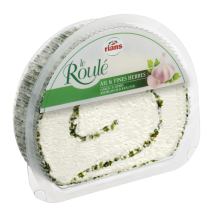 Preparation steps
Finely chop the figs. In a food processor, grind the hazelnuts, almonds and sesame seeds to a powder. Mix the ground nuts with the chopped figs to form a dough.

In a pan, warm the single cream together with one slice of Le Roulé cheese chopped into pieces until the cheese has melted. Season with black pepper. Remove the pan from the heat and add the gelatin sheets, previously soaked in cold water for 10 min. Beat the egg whites to stiff peaks and fold into the creamy mixture.

Form the cheesecake bases by pressing the dried fruit dough into four pastry cutters. Pour the creamy mixture onto each base, place a thin slice of Le Roulé cheese on top of each cheesecake and leave to set in the fridge for around 3 hours. Remove from the moulds and garnish your serving plate with sesame seeds and fresh herbs.