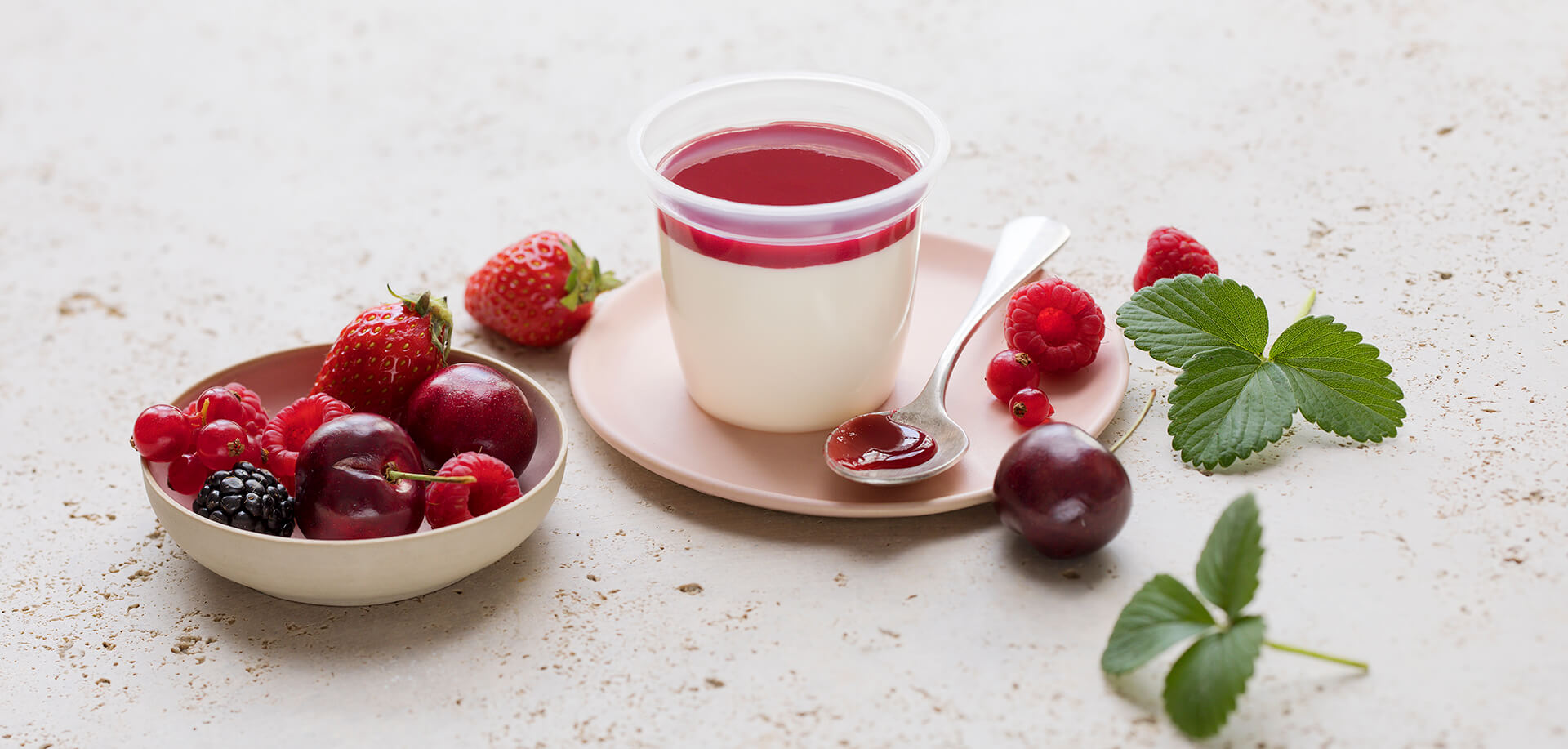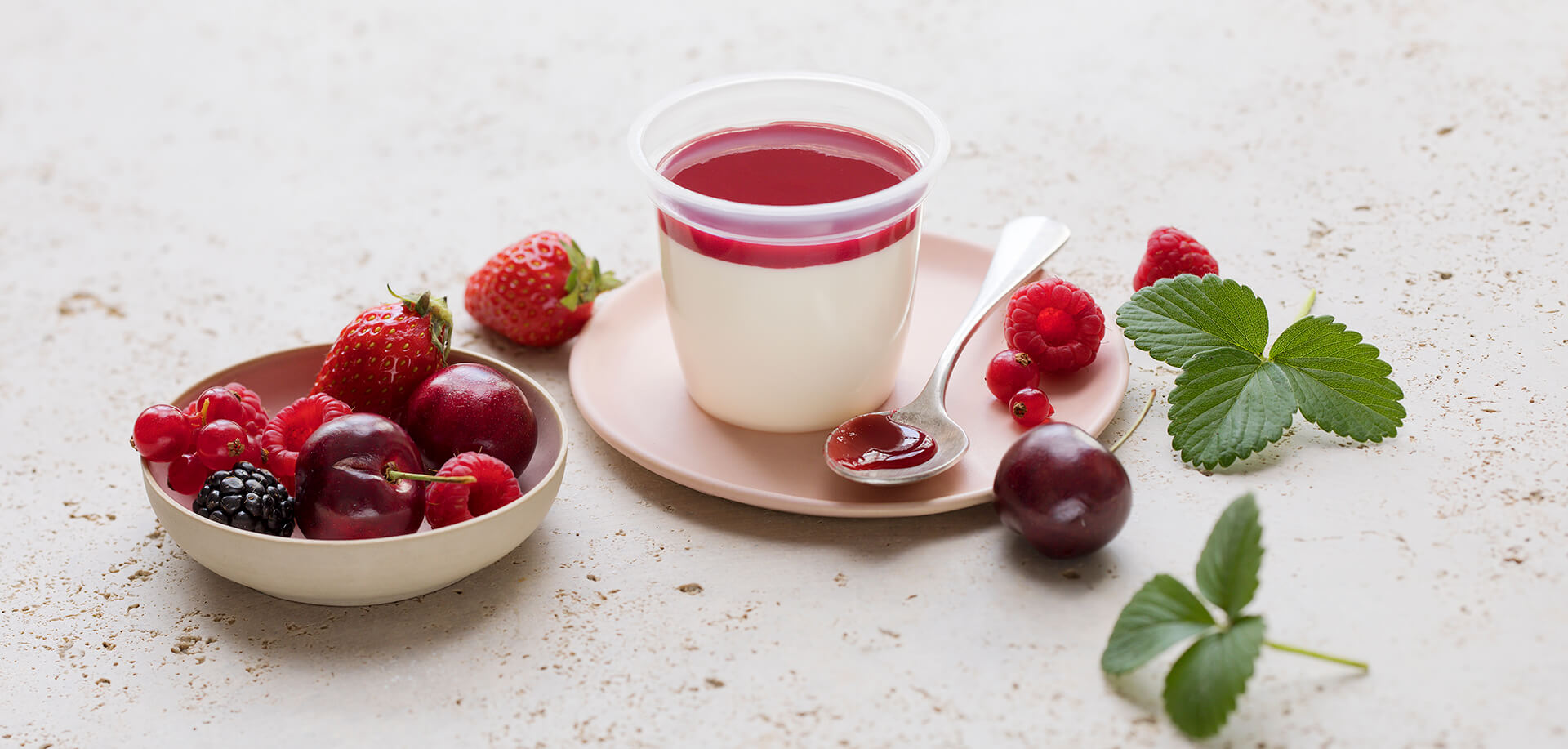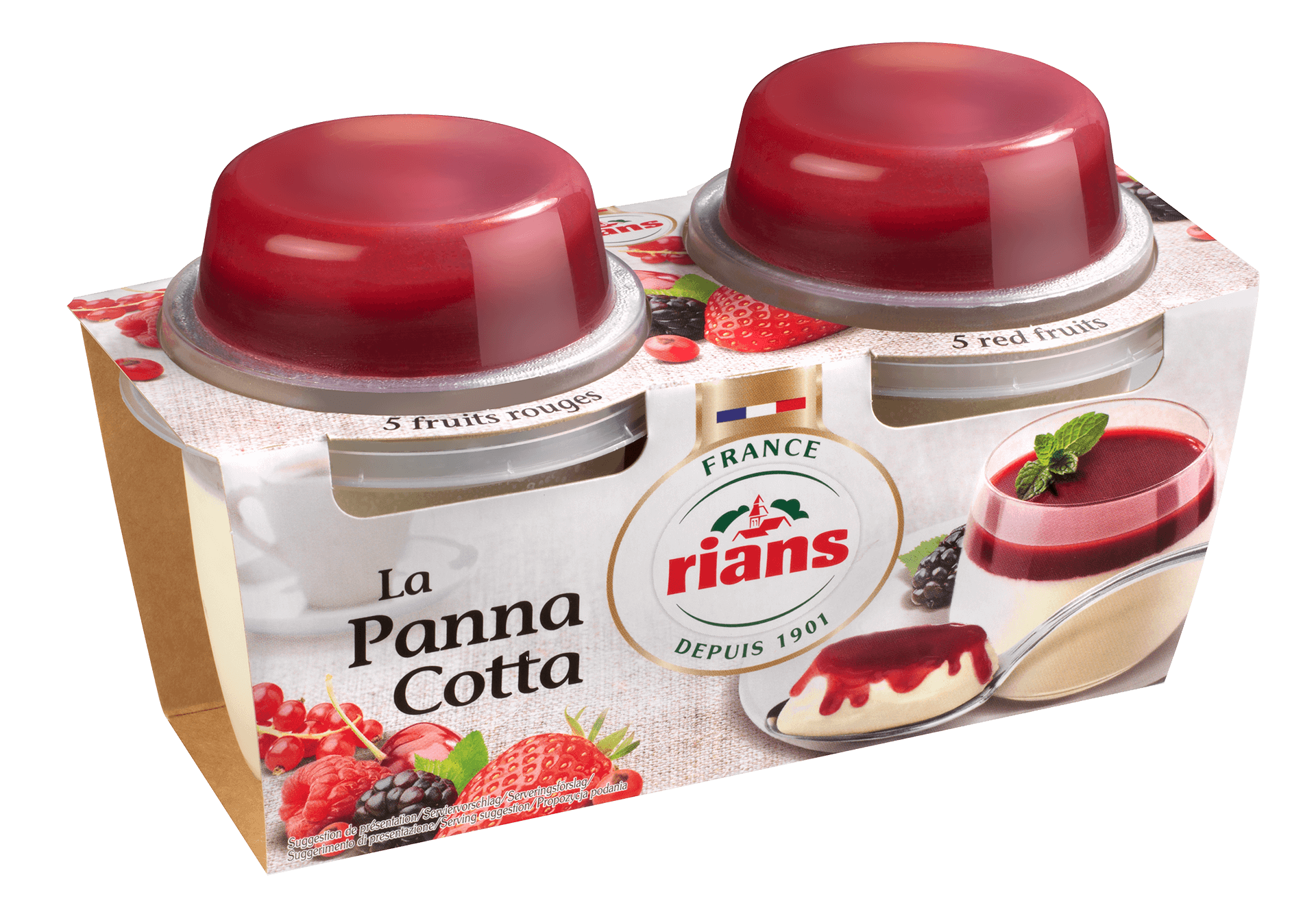 The Panna Cotta with mixed berries coulis
Our Panna Cotta is made with generous natural ingredients for a simple and delicious treat! It gives this "homemade taste"". The softness of the cream, with its firm and melty texture, blends perfectly with the freshness of the red fruit coulis.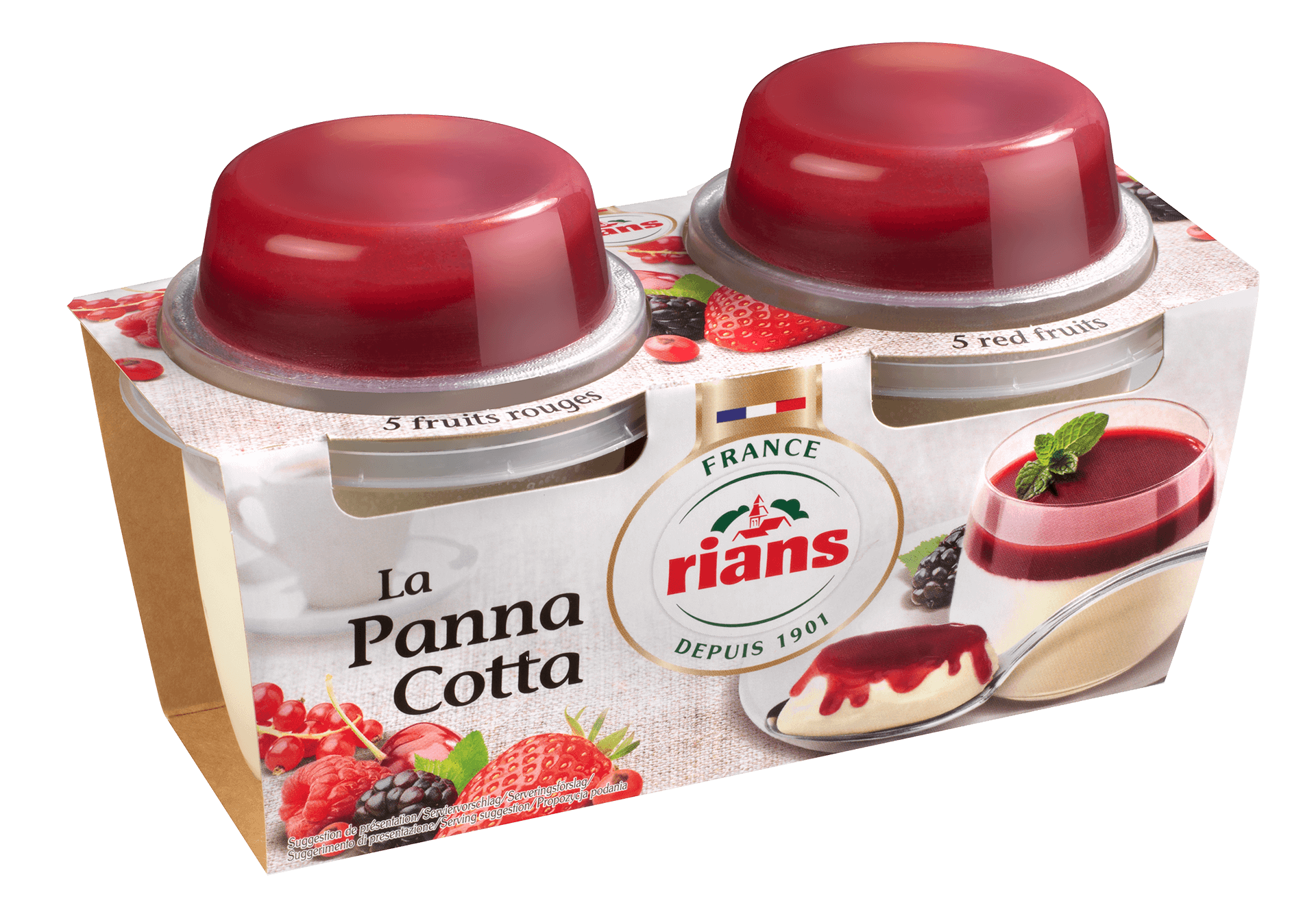 Ingredients
Panna Cotta 100g: cream*, skimmed milk*, sugar, gelling agent: gelatine, natural flavouring. Coulis with 5 red fruits 20g: strawberry (32%), raspberry (31%), redcurrant (8%), blackberry (7%), morello cherry (5%), sugar. *Origin: France. Allergens are indicated in bold.
Nutritional values (per 100g)
• Energy:
759kJ (183 kcal)
• Fat:
14g (of which Saturated Fatty Acids 9.7g)
• Carbohydrate:
12g (of which Sugar 11g)