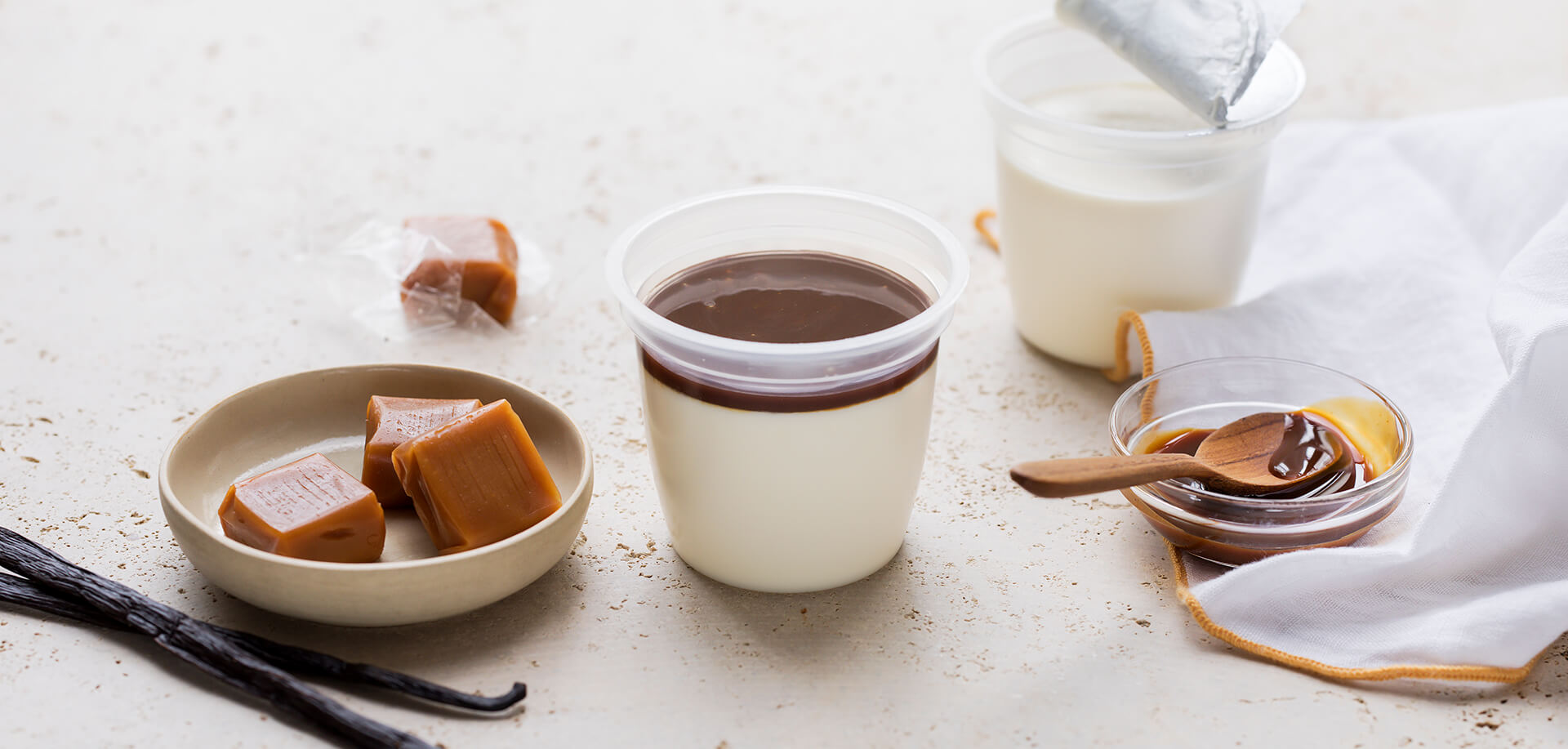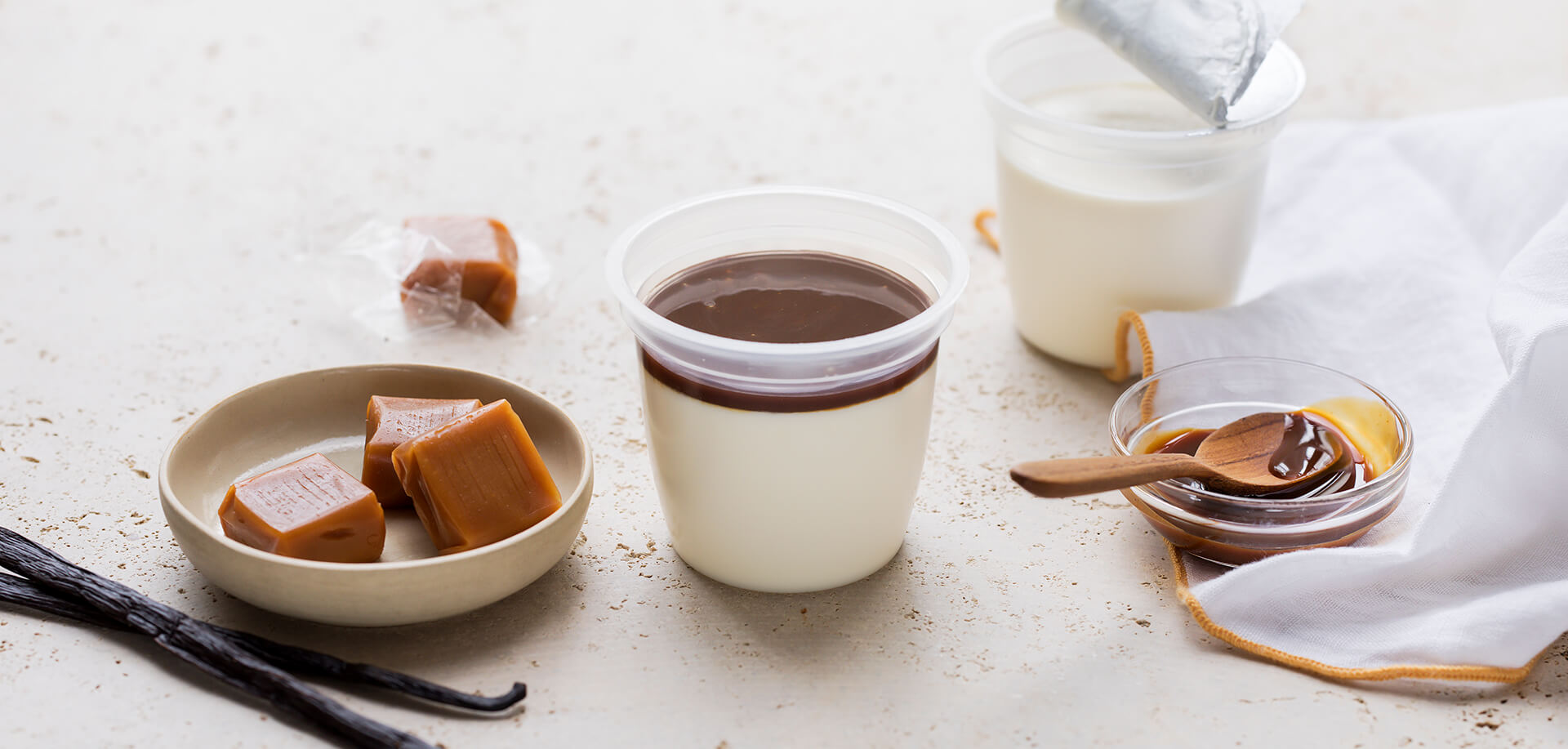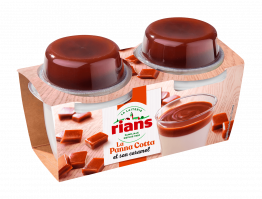 The Panna Cotta and caramel sauce
Rians revisits the traditional recipe of the Panna Cotta: a cream always firm and melting with a comforting caramel coulis.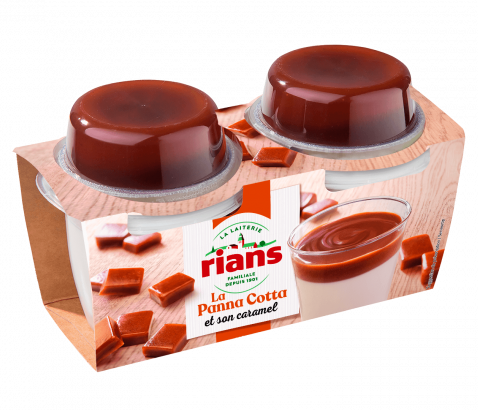 Ingredients
Panna Cotta 100g: cream*, skimmed milk*, sugar, gelling agent: gélatine, natural flavour. Milk caramel coulis 20g: whole milk*, cream*, sugar, glucose syrup. *Origin: France. Allergens are indicated in bold.
Nutritional values (per 100g)
• Energy:
895kJ (215 kcal)
• Fat:
15g (of which Saturated Fatty Acids 10g)
• Carbohydrate:
17g (of which Sugar 16g)